Teacher Information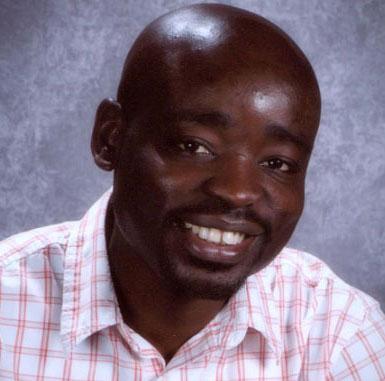 Phone: (281) 634-2292
Email:
Degrees and Certifications:
• EC-12 Special Education • ESL • M.Ed. in Curriculum and Instruction • B.Sc. in Professional Writing • First Aid/CPR/AED (Adult & Child) - American Red Cross • Crisis Prevention Intervention (CPI)
Mr.

Eno Usanga

"Tell me and I forget. Teach me and I remember. Involve me and I learn" - Benjamin Franklin.

All my high school teaching career has been in Special Education at FBISD. At Marshall High School, I taught the Autistic Behavior Class, (now renamed Academic, Behavior and Communication) from 2006-2008 and coached JV Boys Soccer. I started at Clements in August 2008, teaching the Life Skills Class, (now renamed Succeding in Academic and Independent Living Skills or S.A.I.L.S.). I enjoy the challenge of making my students become the best they can be. With my teaching certification and completion of an intensive program at the Behavior Teaching and Training Center (BTTC) in Rosenberg, Texas, I feel more equipped to help manage the behaviors associated with some of my students.

For me, teaching is more than a job. It is a passion. Each day I come to work my students put a smile on my face and that means the world to me. Teaching my students how to tie shoe laces, hang a shirt on a hanger, pay for their food at a restaurant, learn the concept of "more" and "less" with money, button a shirt correctly or wash hands with soap and water are examples of what I may be doing if you visit my classroom. The littlest things that most people wouldn't even think about as being significant. I also help my students to become more independent and improve their self-help skills before they graduate.

Every year, I go Over the Edge to support over 58,300 Special Olympics Texas athletes (9,900 here in Houston) by raising funds to enable them participate in competitive sports all year round. Read more here.

I'm proud to be a Ranger and you would probably find me at most sports, academic or extra-curricular events. Go Rangers!!!
Teacher Schedule
1st Period: English
2nd Period: Vocational Skills/Occupational Exploration
3rd Period: Vocational Skills/Occupational Exploration/Communications Applications
4th Period: Conference
5th Period: Vocational Skills/Occupational Exploration/Communications Applications
6th Period: English
7th Period: English/Communications Applications
Teacher Tutorial Schedule
Mondays & Wednesdays

3:00-3:20 p.m.