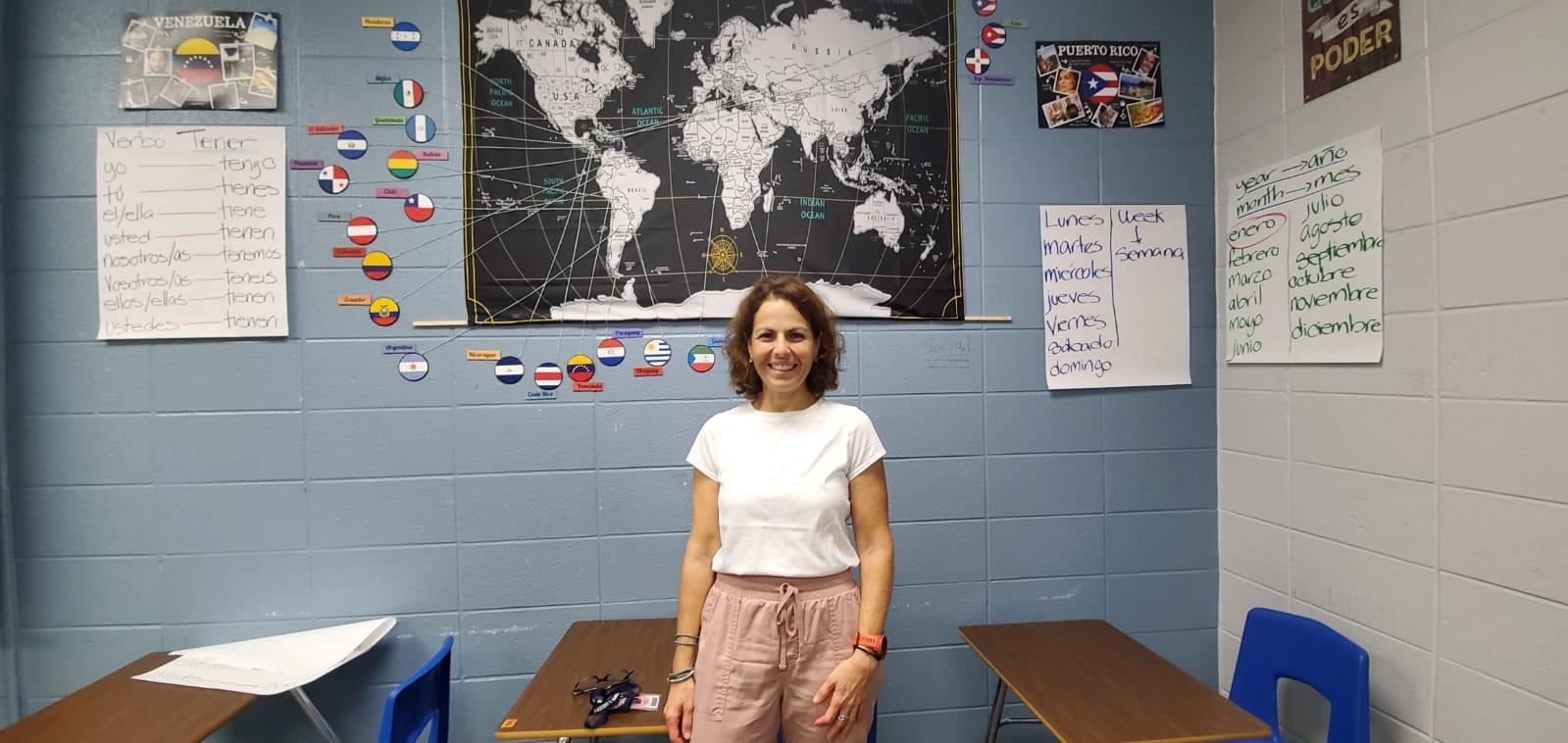 Phone: Phone. 281-329-2754 Ext. 92754
Email:
Degrees and Certifications:
Architect
Mrs.

Adriana Stanescu

I have a degree in Architectural Design from the Universidad Central de Venezuela. Although my bachelor's is in Architecture, I have found passion in education. Seven years ago, I moved from Venezuela to Texas with my husband and two kids, and I've been looking at ways in which I could give back to the community that opened the doors to our new life, so I figured education would be a good way of doing this while at the same time, partaking in something I enjoy immensely. Coming from a country where the majority can't have access to education, I can appreciate the blessing that it is to be part of a system in which everyone can get one, so I started my journey at ALVIN ISD working with elementary students in special education, behavior and math. Later, I transferred to Fort Bend ISD in the same capacity. In 2022 I did start as a World Languages Spanish 1 and Spanish 2 teacher at Clements HS, the school where both my children have found their homes, which is very exciting for me! When I'm not teaching, I enjoy spending time alone with my family while traveling overland and camping in remote destinations and am also an avid runner, having run several full and half marathons.
1st Period - Spanish II

2nd Period - Spanish II

3er Period - Conference

4th Period - Spanish II

5th Period - Spanish I

6th Period - Spanish I

7th Period - Spanish I

Tutorials - Wed, Thur, and Fri 2:45- 3:15 pm
Conference hour 3rd period

Tutorials

Wed, Thur, and Fri 2:45-3:15 pm

Classroom 2214