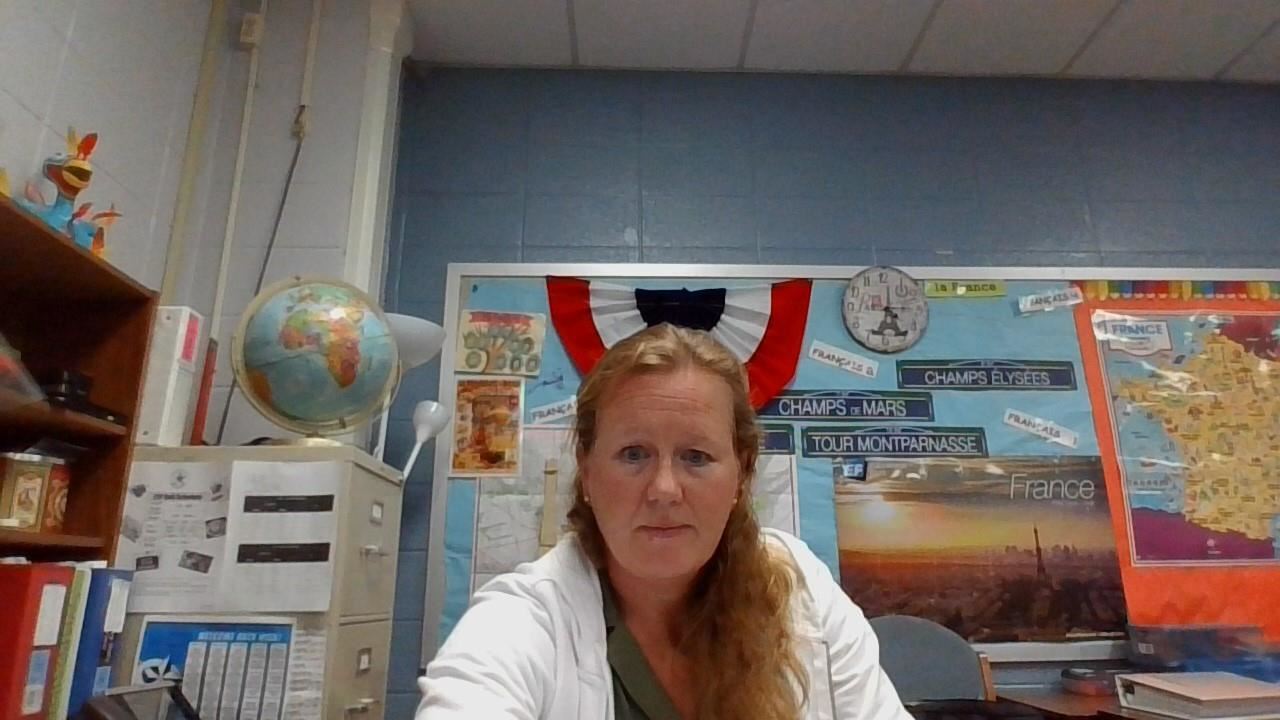 Phone:
Email:
Degrees and Certifications:
Mrs.

Iris JONGEJAN

Bonjour !


This will be my first year teaching at Clements and being an official member of the Ranger-family.
I am extremely excited to start teaching French. I have been teaching French and Dutch for over 15 years. I am passionate about speaking French with my students from the very first day!
I love grammar, and to conversate in French. I cannot wait to get to know my new students and to meet everyone for this 2020-2021 schoolyear. There will be some challenges on the road ahead in this 'New' Virtual Environment. And we can do this, and we will do this together! On va y arrive !
Some more about myself; I live in Sugar Land since 2014, with my husband and our 2 daughters. We love our neighborhood.

We, all for of us, we all love the outdoors. On the weekends you can find me on the water, on our sailing vessel and on the field hockey fields or on the sideline cheering my daughters with her travel team at Texas Pride or sometimes even out of state.

My career started in a small town in the South of France, at the Côte d'Azur, where I had my first training period (6 months abroad) in Tourism and Hotel Business. Then after that, I continued in the country for another 'Stage' in the French Alps, where I stayed afterward and was hired to manage a Resort in the Alpes. Then, after 5 years, I returned to the Netherlands where I then earned my Bachelor of Education with my Major in French at the University of Rotterdam. I was hired right away by the recognized High School of The Hague, where I taught French for 4 years. In 2008, I followed my husband to the States, being a mom of a 4 months old baby, I worked as a part-time teacher at different private schools. I taught French and Dutch for several years to all ages. Teaching is my passion and next to that, you can say that I am a real Francophile ;-).
1st period: FRENCH I

2nd period: Conference

3rd perio: FRENCH III

4th period: FRENCH II

5th period: FRENCH IV

6th period: FRENCH II

7th period: FRENCH I
Tutorials:

Tuesdays 2:45 pm - 3:15 pm

Thursdays: 6:50 am - 7:20 am.