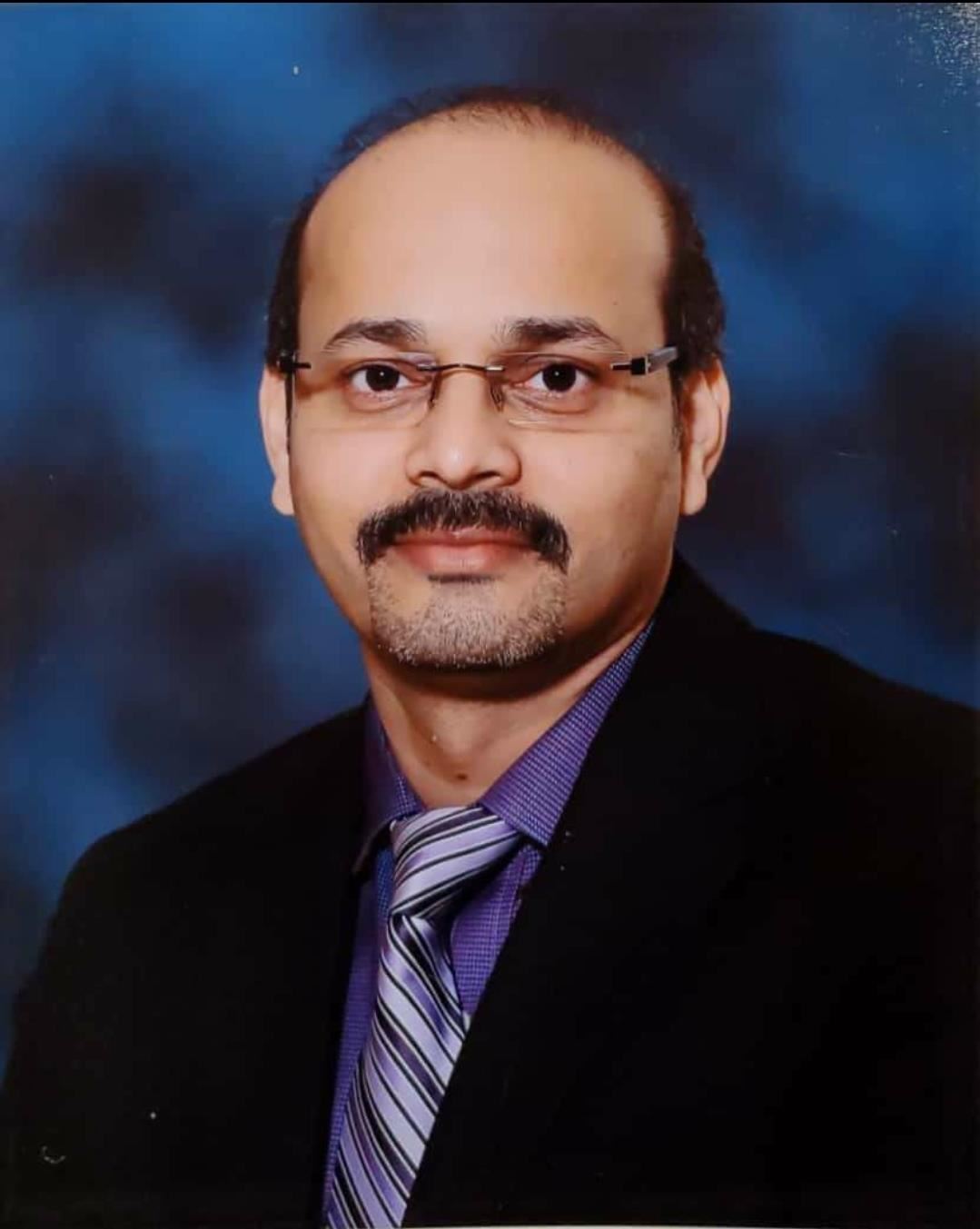 Phone: 281-329-2058
Email:
Degrees and Certifications:
Bachelors of Science in Math & Stats Bachelor of Education (University of Calicut, India) Masters in Education (Sinte Gleska University, SD) M.S. in Data Science (currently pursuing)
Mr.

RAMACHANDRAN VADAKKEMADAM

"If the teacher and God both stand in front of me, I will greet the Teacher first as he is the one who showed me the path to God ." (Kabir Das)

"The man who does not read books has no advantage over the one who cannot read them." (Mark Twain)

Hello there!

This is Ramachandran, teaching Geometry (AAC & Regular) this year. I have a Bachelors in Math & Statistics and another one in Education. I have completed my Master in Education from Sinte Gleska University, Mission, SD and is currently pursuing an M.S in Data Science from Eastern University and expect to graduate in Spring 2023. This is my 4th year at Dulles and 27th year in classroom teaching. Being a native of India, I started my teaching career in India in 1995. In 2003, I came to the United States and worked with St. Francis Indian School and Wambli Wiconi Tipi (Juvenile Detention Center), Sinte Gleska University in SD. Later on, I worked with Houston ISD and moved to the Middle East to lead the Math department at DeBakey HS for Health Profession's branch campus in Qatar. I have taught every Math course from 6th grade Math to AP Calculus and taught Educational Statistics to the graduate students at Sintet Gleska University.

In my leisure time I spend time with my family-my wife Dhanya and 2 boys, Nived and Navend. Nived is a freshman at Dulles. Also, I am interested in watching expert math videos and at times creating my own.

I am really excited about continuing my Math journey with Dulles Vikings!
Period 1 Geometry AAC

Period 2 Geometry AAC

Period 3 Conference

Period 4 Geometry AAC

Period 5 Geometry AAC

Period 6 Geometry Regular

Period 7 Geometry Regular
Geometry Regular/AAC

Monday

2:50 to 3:20 PM

Tuesday

6:50 AM to 7:20 AM