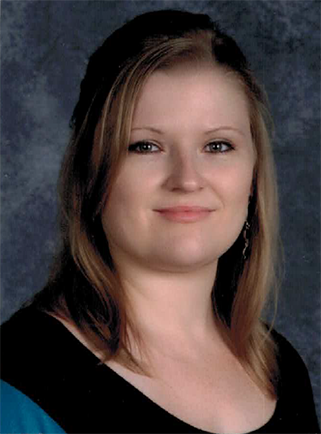 Phone: 281-634-7624
Email:
Degrees and Certifications:
Principal Certification - Lamar University Master of Science in Education with a Specialization in Literacy and Learning in the Content Areas (Grades 6-12) - Walden University ELAR (8-12) Teacher Certification - Region III ESC Bachelor of Arts with a Concentration in Humanities - University of Houston - Victoria Associate of Arts - Victoria College Associate of Science - Victoria College
Mrs.

Metcalf

My name is Rebecca Metcalf and this is my 14th year teaching ELA at the high school level. I have taught ELA I, ELA I Pre-AP, ELA II, ELA II AAC (and Pre-AP), ELA III, ELA III AP, ELA IV, and ELA IV AP - but this year I am teaching only ELA I AAC (which is super exciting for so many reasons!).

I was born at the foot of the Rocky Mountains in Colorado, so there is a special place in my heart and life for the outdoors. I love camping, exploring, traveling, fishing, and sleeping in a hammock under the stars.

Authors whose work I really enjoy are Neal Shusterman, Stephen King, and Jeffrey Deaver.

I attended 5 different colleges/universities to earn all my degrees, and I can honestly say that I am done earning more. Now, I try to focus on real-world learning experiences rather than those based in a classroom.

I married my soulmate in March 2021. Together, we have a blended family of six. Two of my children are 6th graders at Bowie Middle School and the other two are freshmen at Travis, so I am sure I will actually live at school this year.

At home, I get to cuddle 2 Great Danes and 1 elderly Jack Russell. Things I do not cuddle at home include our chickens (although they would not mind or notice a good cuddle) and a ferret AKA "fur snake" (ewww).

My favorite quote embodies the zen quality of life I try to live by - "If you don't mind, it doesn't matter." - Mark Twain

Conference period - 2:00-2:45pm
Period 1: PLC Meeting

Period 2: English I AAC

Period 3: English I AAC

Period 4: English I AAC

Period 5: English I AAC

Period 6: English I AAC

Period 7: Conference
TUTORIALS

Mondays - AM/PM

6:55am-7:25am

2:50pm-3:20pm
Access all online learning apps here (including Schoology).