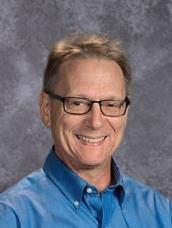 Phone: 281-634-7725
Email:
Degrees and Certifications:
Mr.

Joe Lepore

Hello! My name is Joe Lepore, and I have been the Special Education Transition Teacher at Kempner High School for two years and a Special Education Teacher for 16 years. I am a graduate of the University of Delaware with a Bachelor of Science degree in Physical Education.

I am delighted and look forward to serving your child this school year as their Transition Teacher. Along with our Resource, SAILS and ATS teachers, we are working diligently to prepare for a positive and successful school year. My goal is to provide, with your teachers help, appropriate learning activities and experiences that are designed to develop a student's potential for post-secondary growth. I provide various methods of instruction that are both positive and supportive while addressing the unique needs of your child. This can lead to employability and independence upon graduation from public education. I will maintain regular communication with their teachers and I will keep you informed about any of your child's transition needs.

In addition, I will provide ongoing assessments, support and monitoring of work expectations for your child on campus and at community work sites. An integral part of a successful transition plan is the involvement or potential involvement of government agencies. I will serve as a liaison between parents, community, and agencies such as the Texas Workforce Commission, Brazos Bend Guardianship, Day Habs, James Reese Career & Technical Center, Texana Center, Online Learning Resources, Project SEARCH, REACH, and Supplemental Security Income. These resources are available so that you can determine which ones are needed to use for planning your child's progress toward adulthood.

I have included a link about the Texas Transition & Employment Guide. This provides information on statewide services and programs that can assist students with disabilities and their families and includes information about education, employment, and community living. You can go to https://tea.texas.gov/sites/default/files/2018%20Texas%20Transition%20and%20Employment%20Guide%20rev2.pdf for this guide.

I strongly believe that parents and teachers must work as a team so that we can ensure your child will be successful. Working together, we can make this a very positive and productive year. I am here to answer any questions that you may have, so feel free to contact me at any time.

Thank you for all you are doing to help your child learn and grow.