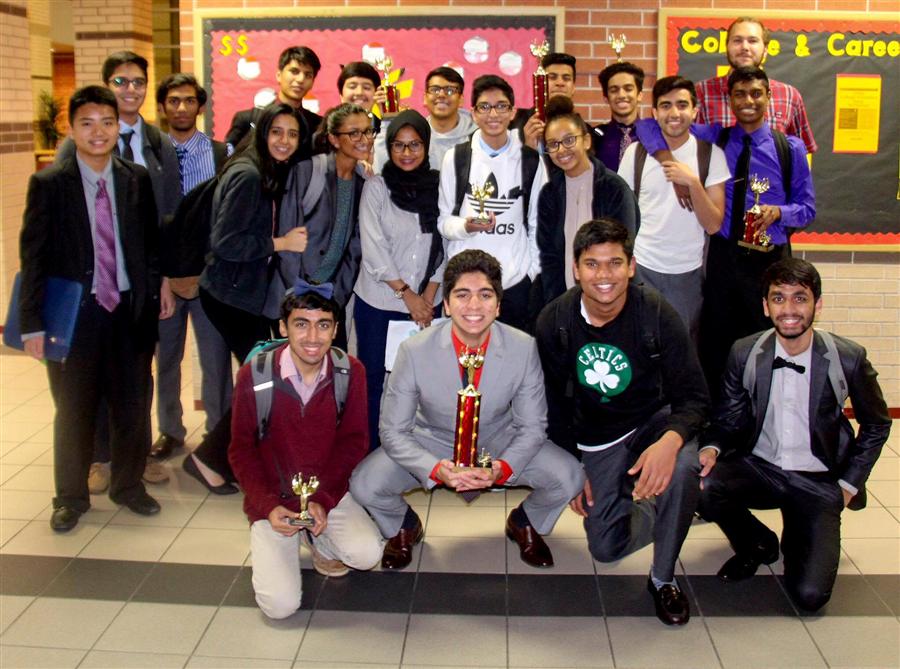 Phone: 2816342343
Email:
Degrees and Certifications:
Speech & Debate

Overview

Kempner Speech & Debate is a member of the National Speech and Debate Assoication. We are a competitive national honor society where students can compete in many different events to work towards qualifying for district, regional, state and national qualifications.

"Joining debate has allowed me to build confidence, to improve my research skills, and taught me how to present myself to an audience." - Mobeen S.

"My debate experience was scary at first but I started to get a hang of it and began to really enjoy it!" - Emaan V.

"Being prepared to take an opponent down is exhilarating! I have learned a remarkable amount of new things by participating in debates. I have learned research techniques, and how to think on my feet." - Zara K.

Click here to see our list of National Speech & Debate Honor Society Members.My debate experience was scary at first but I started to get a hang of it and began to really enjoy it!

Since its humble founding in 1988, the Kempner's Speech & Debate Team has grown from just competing in local events to a state-winning, national-qualifying team.

Swing by our Club Meetings after school or email william.mason@fortbendisd.com for more information.

The Club is free, but if you want to compete (i.e. join the team and go to tournaments) dues are required.
Events:

Debate Events: Congress, Public Forum, Lincoln-Douglas, Policy (CX)

Speaking Events: Extemporaneous, Original Oratory

Acting Events: Prose, Poetry, Dramatic Interpretation, Humorous Interpretation, Duo Interpretation, Duet Interpretation

A Message from Sufyan Yousaf (Senior & Club President) on our 2015-2016 year:

"This past year the Kempner Speech and Debate club had tons of success. From the start of the season, Kempner started off strong winning the first place in Novice Public Forum at Foster high school, the first tournament of the year. The success continued through the year as our varsity public forum team went on to win first place at Tompkins and Westfield. Kempner also had at least one member break to out rounds at almost every single tournament. Our teams' success at local tournaments in this past 2015-2016 year was unparalleled in Kempner history. But it doesn't stop there, as we had 10 people qualify for the TFA state tournament, which consists of the top 200 teams in the state of Texas, with one team breaking to Double Octo Finals and finishing the year as the 32nd best team in the state of Texas. Overall, the speech and debate team had a great year and we hope to see greater things in this upcoming season. All of our officers are dedicated to making this last year of their Speech & Debate career the most successful in Kempner debate history."