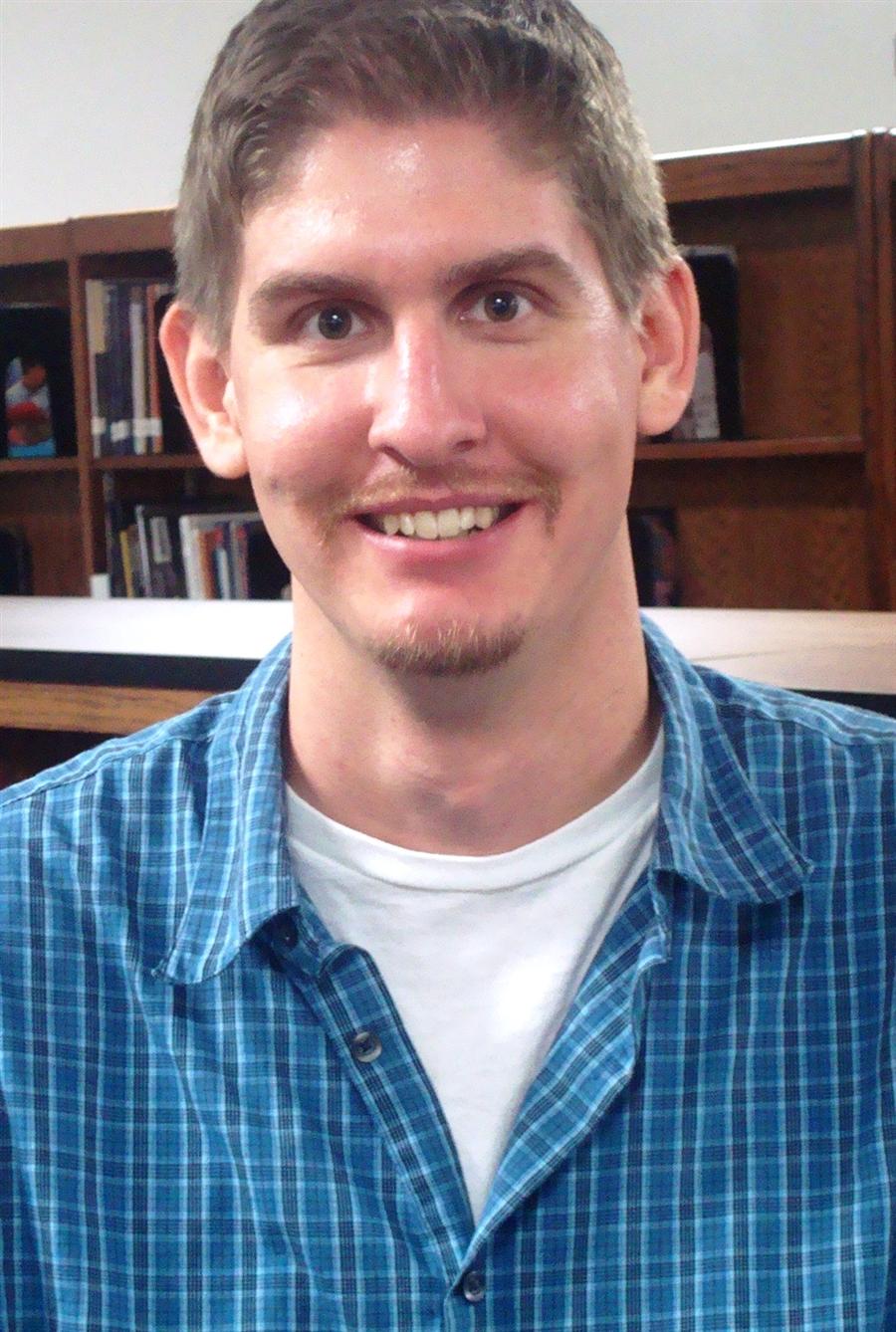 Phone: (281) 634-7517
Email:
Degrees and Certifications:
B.A. English Composition and Language (Linguistics) M.A. Educational Leadership and Supervision
Troy Drayton

While I am originally a North Dakotanite with a hint of Minnesota, my 21 years teaching are unilaterally Texan.
Before joining Ridge Point in 2016, I was at Quail Valley Middle School for 14 years, serving 8 years as English/Language Arts (ELA) Department Head. I was named Gulf Coast Region Teacher of the Year for the Gifted in 2012 by the Texas Association for the Gifted and Talented (TAGT) and was a FBISD District Finalist for Teacher of the Year in 2009. Throughout my teaching career, I have been priviledged to work with many diverse populations of students in 6th - 12th grade, including general education, Pre-AP, and remedial reading classes. In addition to teaching, I have also stayed active inside and out of the district, authoring curriculum, participating in committees, and presenting numerous professional development sessions at the campus, district, and state level. Because of this activity in the professional community, in 2015, I was able to publish my first book with Prufrock Press, Stand Up! Speak Out!: The Social Action Curriculum for Building 21st-Century Skills, co-authored with two of my colleagues, Joe Bernhart and David Sebek.
I hold a Bachelor's degree in English Composition and Language with an emphasis on Linguistics and a minor in Music from the University of North Texas and completed my Master's degree in Administrational Leadership and Supervision from the University of Houston in 2008. I have remained in the classroom because I enjoy the challenge of motivating students to frantically pursue their eternally elusive potential through relevant classroom endeavors that encourage critical thinking.
When not teaching, I enjoy spending time with my wife, Sylvia, our 17 year old daughter, Madi, and my 13 year old son, Keegan.
Period 1: AP English III

Period 2: AP English III

Period 3: AP English III / Panther Hour

Period 4: AP English III

Period 5: AP English III

Period 6: AP English III

Period 7: Planning Period
Students can always request tutorial options with the teacher as needed in person or via email.

* Please see the syllabus for tutorial requirements.