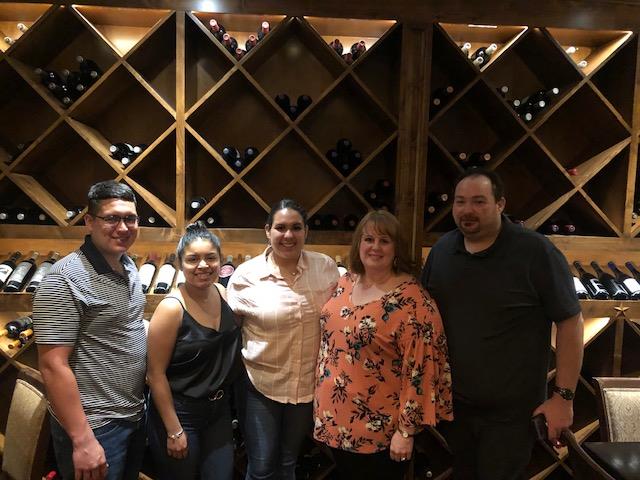 Phone:
Email:
Degrees and Certifications:
Mrs.

Kristy Pennington

Hi! I am Kristy Pennington, English II and English II AAC teacher. See below to find my daily class schedule, tutoring hours, and contact information, as well as a brief bio to get to know me a little better. Thanks for stopping by!

Contact Info

Email: kristy.pennington@fortbendisd.com

Class Schedule

1st - English II AAC

2nd - English II AAC

3rd - PLC

4th - Conference

5th - English II

6th - English II AAC

7th - English II

Tutoring Hours

>Tuesday & Thursday, 2:50-3:50

>Other hours by appointment.

Bio

Although this is my first year at Austin High School, it is my 16th year in education, all of which have been spent teaching English. As your child may have told you already, I LOVE books. I have several hundred in my personal classroom library that I have purchased over the years and share with my students. Literacy is vital for long-term success, and I work hard to share that love of reading and to instill the desire to become a lifelong learner in each child who enters my classroom. In addition to my love of books, I have other loves in my life as well. First is my husband Shane, who works in electrical engineering. I also am a mom to two beautiful children who are actually adults now. Jordan, 23, married his high school sweetheart last year and is now a proud dad to my grand-dog, Benji. My daughter Elizabeth, 19, is a student at Stephen F. Austin University, studying nursing. She will apply to nursing school this spring. I also have two furbabies, Cindy & Jack. Aside from my precious family, I also am a sucker for a warm chai latte, a rainy day on the couch with a good book, Mexican food, and any vacation that involves a day in the water. I have an extensive bucket list of places I want to visit, books I want to read, and experiences I want to enjoy. A few of these include backpacking across Europe, reading the original version of Elie Wiesel's Night, and skydiving.

If there's anything I can do to help your child, or if you are looking for a good YA novel to read along with your student, please shoot me an email for a recommendation. I can provide plenty! Take care, and I look forward to working with you and your child this year!