Teacher Information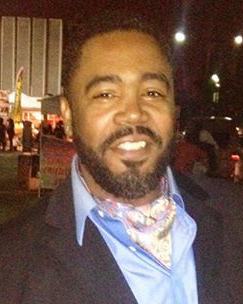 Phone: (281) 634-2941
Email:
Degrees and Certifications:
B.S., Psychology Special Education EC - 12
Mr.

Del Waller, Sr.

I'm currently the 7th and 8th grade math resource and 8th math co-teach instructor at Missouri City Middle School. I have 20 years of experience educating, coaching and mentoring students in FBISD, HISD and Miami Dade Public Schools. I completed my Bachelors of Science Degree in Psychology at Florida Memorial University in Miami, Florida. I'm an active member of the Texas High School Coaches Association and a Lifetime Memberof the Omega Psi Phi Fraternity, Incorporated.

I'm currently one of four sponsors of the campus male mentoring program (Project Manhood). I also coach 7th Grade (A) Boys Football, Basketball, and Girls Soccer Teams and a MCMS AVID Site Team member

I'm a proud father of six high school graduates, all six attended college and two have graduated and one acquired a associates degree.

I'm originally from Detroit, Michigan...Today, I reside in Missouri City, Texas with my lovely and exquisite wife.
Teacher Schedule
Mondays & Thursdays Synchronous Schedule

09:00am - 10:00am 1st Period Basic Math 7

10:15am - 11:15am 2nd Period Basic Math 8

11:30am - 12:30pm 3rd Period Basic Math 8

12:30pm - 01:30pm Lunch

01:30pm - 02:30pm 4th Period Basic Math 7

02:45pm - 04:15pm Asynchronous Learning (S)

02:50pm - 04:15pm PLC (Teachers)

Tuesdays & Fridays Synchronous Schedule

09:00am - 10:00am 5th Period Conference

10:15am - 11:15am 6th Period Co-Teach Math 8

11:30am - 12:30pm 7th Period Co-Teach Math 8

12:30pm - 01:30pm Lunch

01:30pm - 02:30pm 8th Period Office Hours

02:45pm - 04:15pm Asynchronous Learning (S)

02:50pm - 04:15pm PLC (Teachers)

Wednesday Synchronous Schedule

09:00am - 09:35am 1st Period Basic Math 7

09:45am - 10:20am 2nd Period Basic Math 8

10:30am - 11:05am 3rd Period Basic Math 8

11:15am - 11:50am 4th Period Basic Math 7

12:00pm - 12:35pm 5th Conference

12:30pm - 01:30pm Lunch

01:30pm - 02:05pm 6th Period Co-Teach M8

02:15pm - 02:50pm 7th Period Co-Teach M8

03:00pm - 04:15pm Asynchronous Learning (S)

03:00pm - 04:15pm PLC (Teachers)

Co-Teach Math 8 Periods 6 & 7 with (Ms. R. Washington)

Del.Waller@Fortbendisd.com

281.634.2941
Teacher Tutorial Schedule