Return to Headlines
Hurricane Harvey Gratitude Circle--The Full Circle of Gratitude…Thankfulness, Giving, and Gratitude
Opening/Purpose:
The purpose of this lesson and circle is to give you and your students a chance to share any thoughts or feelings of gratitude on their experiences during Hurricane Harvey. Through this circle, students may find that many others have similar feelings.
Warm-Up:
Define Gratitude
As a class, come up with a definition of gratitude—Do "Think-Pair-Share" to brainstorm and generate ideas.

Once you have a class definition, also share this definition with your students.
Gratitude: the quality of being thankful; readiness to show appreciation for and to return kindness
Discuss what gratitude may look like…give examples of what people who are grateful may do—donate, volunteer, give back to their community and others, etc. Have you experienced or witnessed gratitude since the hurricane?
Prepping for Gratitude Circle:
Pass out a paper plate to each student.
Instruct students to write their name and one fact about themselves on the front of the plate. (i.e. favorite color, food, hobby). They are welcome to draw a picture that represents who they are as well.
On the back of the plate, have them write about something they are grateful for, what they have done to show gratitude, or something they have seen that exemplifies the idea of gratitude, thankfulness, or generosity.
If you haven't already done so, arrange your students in a circle (desks in a circle, students on the floor, etc)
Check-In (opening Round):
Teacher reviews the guidelines and values for Circles
Guidelines/Values
Speak from the heart: be honest
Listen with no judgement: be respectful of others
Give time for all to share
Anyone has the option to pass after the introduction round
Explain to students what being nonjudgmental looks like verbally and nonverbally
Teacher says: We want to start our circle today by finding out who you are and something about you and your experiences. Please use the front of your plate for this round.
(Go around the circle to have them share their name and one fact/picture.)
Teacher says: Now I want to know how you are feeling today. I am going to read a scale from 1 to 5, and then I will ask you to hold up your number (language and scale can be adjusted for grade level).
5 = Couldn't be better, feeling energized and happy, excited for the day to begin
4 = Feeling pretty happy, relaxed, feeling relatively optimistic about the day
3 = So-So, relaxed, not particularly excited or happy but still alert & engaged
2 = Not terrible, a little low energy, not particularly motivated to be here
1 = Feeling really bad, really low energy
Introduction of Talking Piece
Teacher says: While we are in a circle, we will use this _______ (any object can be used such as stuffed animal, ball, stick, etc.) as a talking piece. The talking piece will be passed around the circle from person to person and only the person holding the talking piece may speak. The talking piece allows the holder to speak without interruption and allows the listeners to focus on listing without being distracted by thinking about a response to the speaker.
Discussion Round
Teacher note: You may want to discuss with your students that regardless of individual situations, this hurricane affected everyone. The hurricane had a major impact on many families and things have been very difficult for these families. Some families are in need of shelter, food, clothing, and basic living items. Even if it was not your family, you may know of relatives and friends who are going through this experience.
Teacher poses this question to the circle:
How has this experience changed you and for what are you most grateful?
Students can refer to what they wrote on the back of their plates for this round as a starting point.
Closing/Check-out
Teacher says: As we close today, I want to share this quote with you to think about:
"Hardships often prepare ordinary people for an extraordinary journey." - C.S. Lewis
As we continue on our journey this school year, we all have the experiences of the last few weeks to learn and grow from. Let us all remember the things we are grateful for and continue to be kind and return the kindness of others.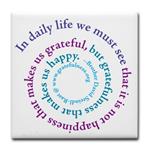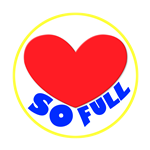 Teachers:
If you feel any students are in need of extra time to process events and need to be referred to the counselors, please make note of these students and get the names to the counselors.
If you need more plates, let Bakus know.
Hang the class circles of gratitude (the plates) around your room or in the halls.