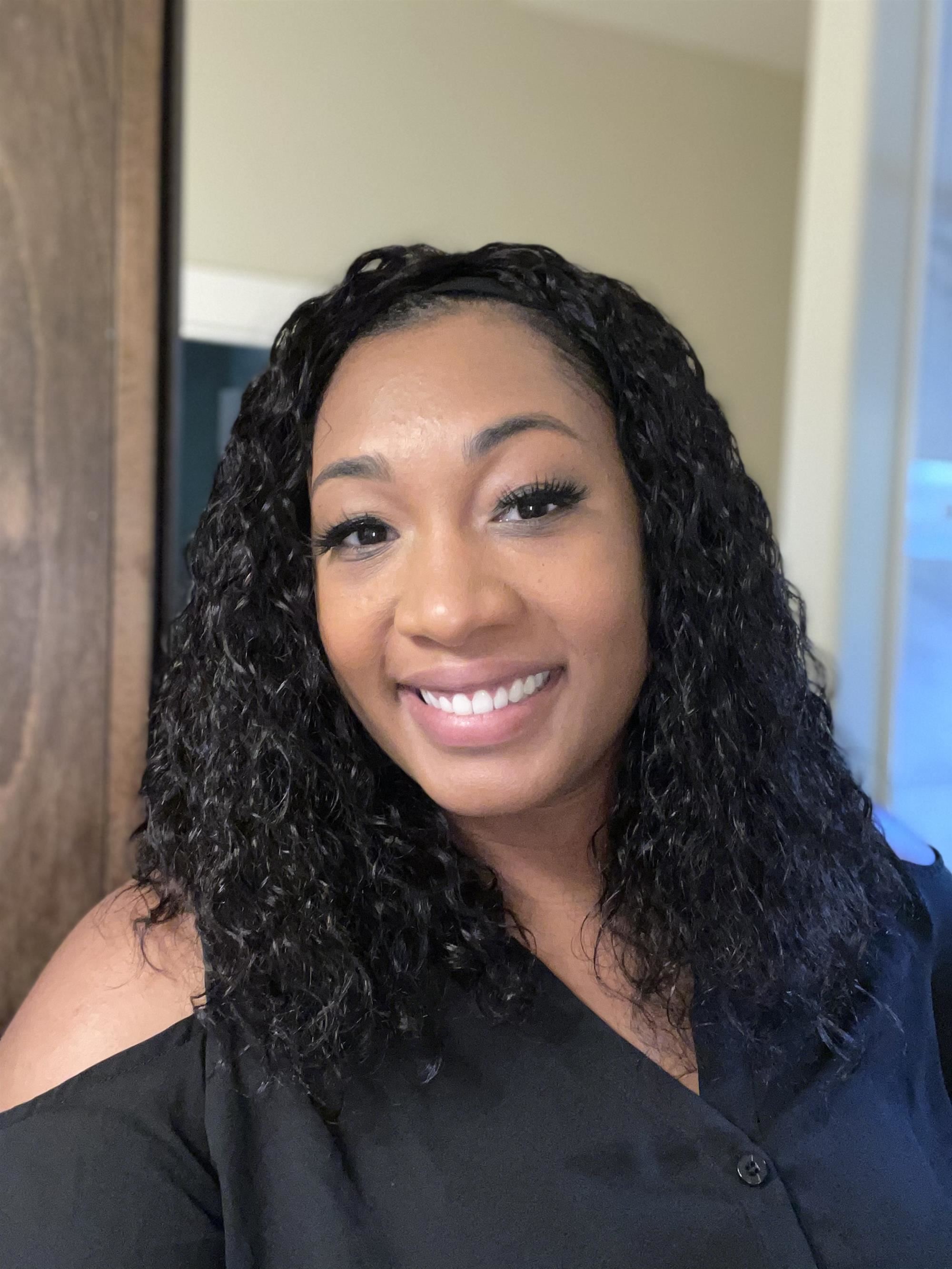 Phone: 281-634-7342
Email:
Degrees and Certifications:
Med: Educational Leadership,Lamar University BS: 4-8th Math & Science,Texas Lutheran ESL Certified Principal Certified Google 1 certified
Ms.

Landry

Hello Falcon Family! My name is Ms. Landry. I am so happy to be part of this amazing Falcon team. I've had the pleasure of teaching math and science since 2014 and honestly love building relationships and seeing my students grow. My journey to becoming the educator I am today, started with a bachelor's certificate in science at Texas Lutheran University followed by my masters in Educational Leadership with my Principal certificate at Lamar university. In my many years of educating, I have developed students' mathematical skills at the high school and middle school level. In the high school setting, I was allowed the chance to build struggling students, where I taught hybrid remedial math classes and facilitated lab work on higher level maths like geometry, pre-calculus , and trignometry. I then moved to the middle school level where I taught AP courses of 7th and 8th grade math and Algebra. My early experience of sports and love of competing has brought me into coaching various sports such as volleyball, boys and girls basketball, and track. My home town is Beaumont, tx and I bring with me a love for dogs, tacos, and, of course, my family.

My educational philosophy is that all students have the ability to learn. I truly believe that all students can achieve success and that success will come as long as a student is willing to put forth the effort and meet me half way. In my class, my students will know that success may not always happen right away but it will happen and I'll be there every step of the way. My goal for your students is to build their confidence with not only math but in themselves. I am committed to being a positive support system for you and your scholars and hope that you end up loving math and school. Please feel free to reach out and I look forward to meeting you all. LETS SOAR TOGETHER!!
Teacher Tutorial Schedule

Monday 4:15 to 5:00 PM

Tuesday 8:15 to 8:55 AM
Teacher Schedule

Period 1: ALGEBRA 1

Period 2: ALGEBRA 1

Period 3: ALGEBRA 1

Period 4: ALGEBRA 1

ADVISORY

Period 5: CONFERENCE

Period 6: ALGEBRA 1

Period 7: ALGEBRA 1