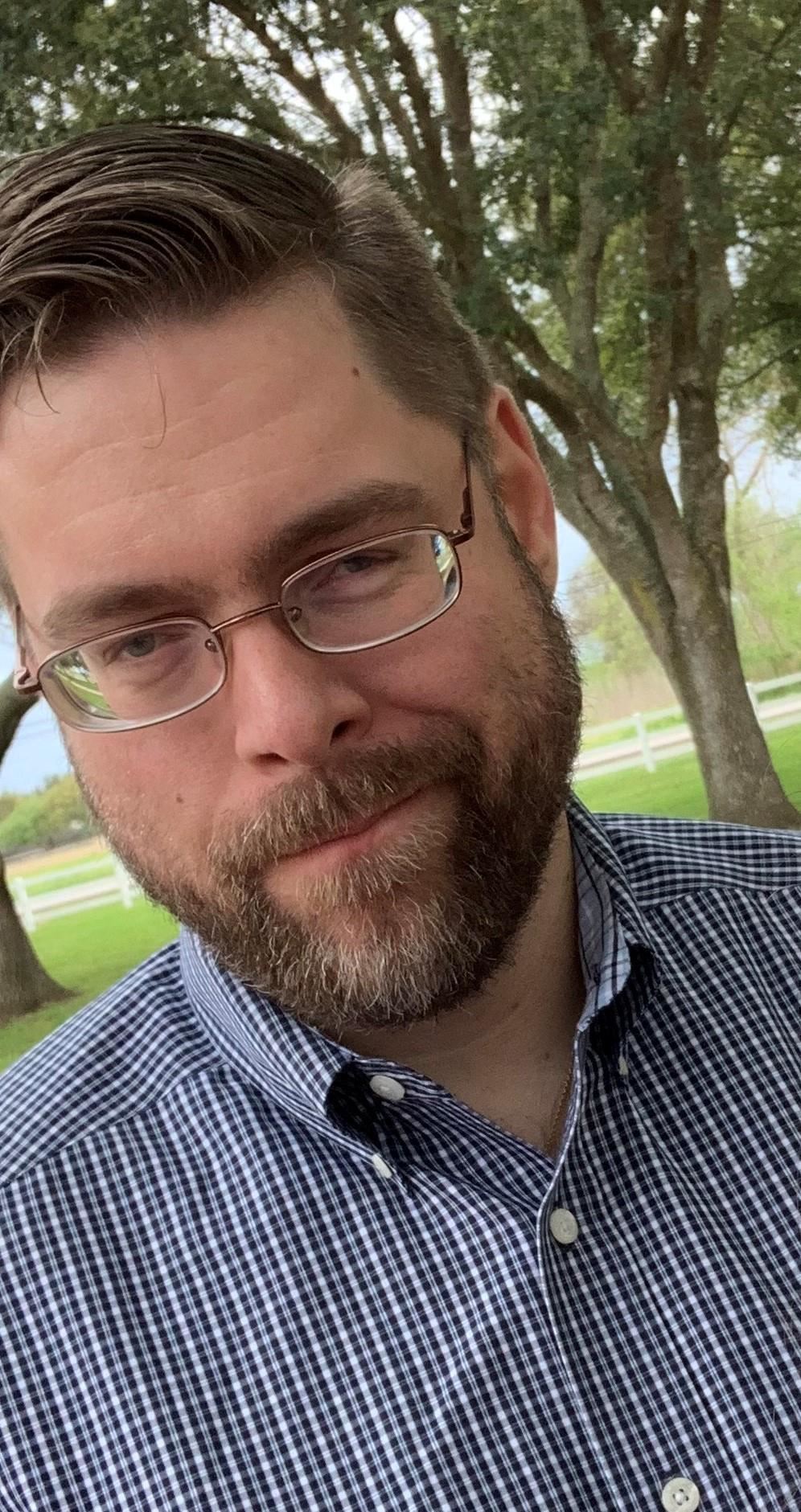 Phone:
Email:
Degrees and Certifications:
Bachelors of Liberal Arts (History with a Sociology Minor) Masters of Education
Mr.

Thomas B. O'Donnell

I have lived in Houston for a majority of my life. I graduated from Langham Creek HS in Cy-Fair ISD in 1998. I then went to college in Alva Oklahoma where I recived a Bachelores of Liberal Arts in Hisotry with a minor in Sociology in the Fall of 2004. I continued my studies at Northwestern Oklahoma State University and in the Spring of 2007 I recived my Masters in Education.

In my free time I enjoy drawing, listening to music of all kinds, but most importantly spending tiem with my family. I also enjoy workig in the community with my Masonic Lodge, and attending church at Christ Church Sugarland.
08:00-8:50am Conference

Monday and Thursday Block Scheduling:

09:00-10:00am 1st period Synchronous (Monday, Thursday

10:15am-11:15am 2nd period Individual Teacher Planning (Monday, Thursday)

11:30am-12:30pm 3rd period Synchronous (Monday, Thursday)

1:30pm-2:30pm 4th period Synchronous (Monday, Thursday)

2:30-4:00pm Teacher PLC

Tuesday and Wednesday Block Scheduling:

09:00-10:00am 5th period Synchronous

10:15-11:15am 6th period Synchronous

11:30-12:30pm 7th period Synchronous

1:30-2:30 Advisory

2:30-4:00pm Teacher PLC

Wednesday:

9:00-9:35 1st period Synchronous

9:45-10:20 2nd period Individual teacher planning

10:30-11:05 3rd period Synchronous

11:15-11:50 4th period Synchronous

12:00-12:35 5th period Synchronous

1:30-2:05 6th period Synchronous

2:15-2:50 7th period Synchronous
8:00am-8:50am M-F

Or by appointment