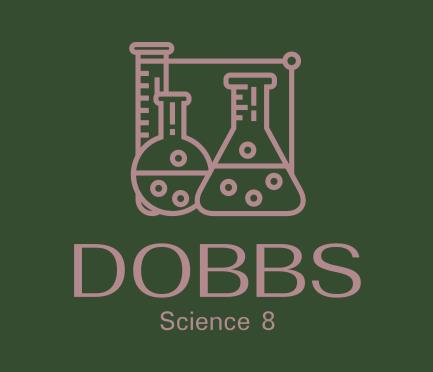 Phone: (281) 634-6380
Email:
Degrees and Certifications:
B.S. Biology B.S. Science Education Certificate 6-12 Biology
Ms.

Tracy M. Dobbs

Hi, my name is Tracy M. Dobbs and I am the 8th Grade Science Team Leader/Teacher for DCMS.

I'm from Gulfport, MS, and currently live in Cinco Ranch. I graduated from St. John High School and earned my Bachelor of Science in Biological Sciences and Science Education in 1994 from the University of Southern Mississippi and the University of Mississippi. I hold a lifetime teaching certificate in the area of Biology. I have taught science at the middle and high school level since 1994. I am certified to teach various middle school and high school sciences in the state of Texas, grades 6-12. I will always strive to be a lifelong learner and continue to educate myself through various programs, both district and college-driven.

I am the proud mother of three daughters, two of them being identical twins. My daughter, Madison, is a graphic designer for the Texas Tribune newspaper and graduated from LSU and Texas State University. She lives in Austin. My daughter, Bailey, is a tax accountant and graduated from the University of Texas and also played for the Longhorns soccer team all four years. She lives in San Francisco. My daughter, Sydney, is a biomedical engineer and graduated from Tulane University and The University of Tennessee. She lives in Minneapolis. We value education as a priority in our lives. We love academics and athletics (all 3 played soccer), so you are likely to see me at our athletic events cheering our athletes on to victory/success!

My teaching philosophy is very simple... kiddos do not care how much you know, UNTIL they know how much YOU CARE. I believe that student success is created through "meaningful relationships."
CARING is what they need first. After they know I care, then they open up their heart and mind and I can teach them. I show my care by forming "relationships" with my kiddos and trying to help them find their dreams and strengths so they can believe in themselves the way I believe in them. Either way, they are the FUTURE and have UNLIMITED VALUE!

Kiddos learn science by DOING science, and my classes are a "medium" through which my kiddos will learn life skills that are critical for their success in college and future careers. As our kiddos must be prepared to work cooperatively in a global and technological society where many of them will eventually hold jobs that do not yet exist, I emphasize critical thinking and problem solving, using our TEKS science curriculum to develop good evidence-based reasoning and communication skills.

I look forward to a wonderful year of learning and discovery and want to thank you for sharing your son or daughter with me for 2023-2024!

Please utilize Schoology for all course-related matters. It has EVERYTHING we do daily! Any absent students should always check there for what they missed in class.. A weekly calendar will be sent via Skyward on Mondays to both parents and students.

Let's EXPLORE....
Tutorials:

Wednesdays during Advisory

Before & After School by appointment