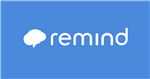 Rainy Day Dismissal / Important Reminders Sign up
Hello Cornertone Parents,
This year CSE will be using the REMIND app to share announcements and Dismisal changes.
The Remind App will allow you to receive text message updates and reminders from CSE.
Rainy day dismissal, severe weather and campus events and activites will be announced through Remind.
If you are interested in being notified please sign up using the following link : https://www.remind.com/join/rainday
For more directions Click Here
---