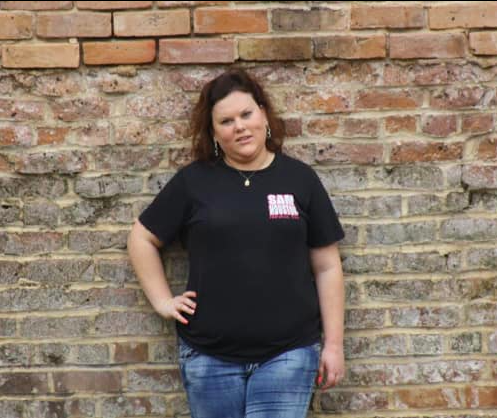 Phone: (281) 329 - 4751
Email:
Degrees and Certifications:
B.S. in Interdisciplinary Studies, Minor in 4-8 ELAR/SS (Sam Houston State University C/O 2016) 4 - 8 Grade English/Language Arts/Reading/Writing/Social Studies EC - 12 Special Education
Ms.

Jordyn Matt

I am Ms. Matt (pronounced Mott), and I would like to thank you for allowing me the opportunity to work with your child this year! This will be my 5th year of teaching (1st year at HBMS, and my 3rd year in Texas - I spent two years teaching in Liberty County in Georgia), and I am looking forward to an exciting year. I will be working as a 6th grade Social Studies Teacher, and through daily interaction with my students, factility, and other teachers, we will learn from each other and support each other. I have high expectations for all of my students and I am committed to assisting them in achieving academic success.

My primary goal for this school year is to keep students engaged and interested in their academics in all subjects, but especially in Social Studies. To me, I believe that becoming a Teacher means becoming a life changer. When you open theminds of your students, you're helping them discover their passions to become our future Doctors, Scientists, Architects, Engineers, etc. The way you teach greatly influences them, and my goal is to improve the world in a positive way.
Regular Bell Schedule (M, Th, & F)
Announcements
8:55 - 9:00

1st

8:55 - 9:50

2nd

9:55 - 10:45

Lunch

10:50 - 11:20

3rd

11:25 - 12:15

4th/Conference
12:20 - 1:10

5th

1:15 - 2:05

6th

2:10 - 3:00

7th

3:05 - 4:10

Block Bell Schedule (Tuesdays)
Announcements
8:55 - 9:00

1st

8:55 - 10:30

Lunch

10:35 - 11:05

2nd

11:10 - 12:45

3rd

12:50 - 2:20

4th/Conference
2:25 - 4:10

Block Bell Schedule (Wednesdays)
Announcements
8:55 - 9:00

5th

8:55 - 10:30

Lunch

10:35 - 11:05

6th

11:10 - 12:45

7th

12:50 - 2:20

8th/Advisement
2:25 - 4:10