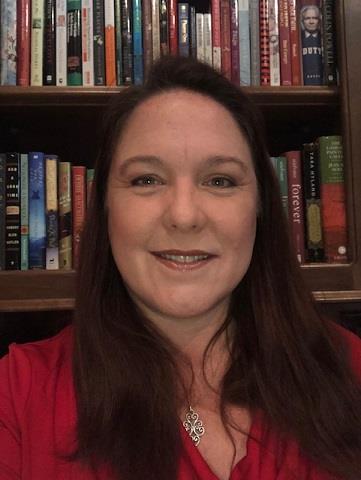 Phone: 281-810-2939
Email:
Degrees and Certifications:
Masters of Science in Occupational Technology, Specialization: Training and Development Bachelor of Science in Interdisciplinary Academic Studies, Specializations: Bilingual Education and English as a Second Language Elementary Self-Contained Grades 1-8 English as a Second Language Supplemental Grades 1-8
Mrs.

Brook Morello

My name is Brook Morello, and I will be teaching English Language Arts & Social Studies for the 3rd Grade at Oyster Creek Elementary! I began teaching 4th and 5th Grade Bilingual Self-Contained in 1995 in Galena Park ISD where I was a Rookie Teacher of the Year Finalist. In 1998, I was Teacher of the Year Finalist for Galena Park ISD. I've also taught 4th grade Dual Language in Houston ISD and K-5th Music for Pearland ISD. I have presented at several state and national science teacher conventions and have worked on the Texas Science Task Force, as well as textbook adoption committees. In 2000, I won a Shell Science Teacher Grant and worked overseas on an archeological dig in Mallorca, Spain. I have always wanted to be two things in this life - a teacher and a mother - and I consider myself very blessed to have been both! I have a son that goes to Bowie Middle School, a son in high school, and a daughter in college.

I absolutely love to read, and I can't wait to pass along that love to my 3rd graders! Reading is like getting to dream with your eyes open! You can go anywhere in a book, and you can be anything! You can even have life experiences that you might never get - all in the pages of book! In my spare time, I like to make jewelry, scrapbook, and travel. There is a whole wide world of places to go - even in our own backyard. On days off, my kids and I like to travel the Houston area and see some of the hidden gems that most people don't even know about - and there are so many!

This is my first year to work in Oyster Creek Elementary and my first year in Fort Bend ISD. I can't wait to get this year started. This is bound to be quite a thrilling year for all of us. I did not teach in the spring, so the students and I will be experiencing virtual learning together. I know a lot of it is uncertain with the pandemic, virtual learning, and life in general. That is okay. We will all get through this! I have been learning a lot this summer, and I'm ready to go! The kids are ready, I'm sure, to get back some normalcy and see their friends! Thank you so much for entrusting your children to me and to Oyster Creek Elementary! Now, let's get Wild about Learning!
ELA Schedule:

Asynchronous 8:10-8:15

Synchronous Small group/Enrichment 8:15-9:00

Asynchronous 9:00-9:10

Outclass 9:10-9:40

Asynchronous 9:40-10:00

Synchronous ELAR small group 10:00-10:40

Synchronous SS

Tuesday/Thursday 10:40-11:25

Lunch 11:30-12:00

Recess 12:00-12:30

Asynchronous 12:30-1:00

-------------------------Switch (1:00)-------------------

Synchronous Math 1:00-1:45

Synchronous Science M/W/F 1:45-2:30

Asynchronous 2:30-3:25