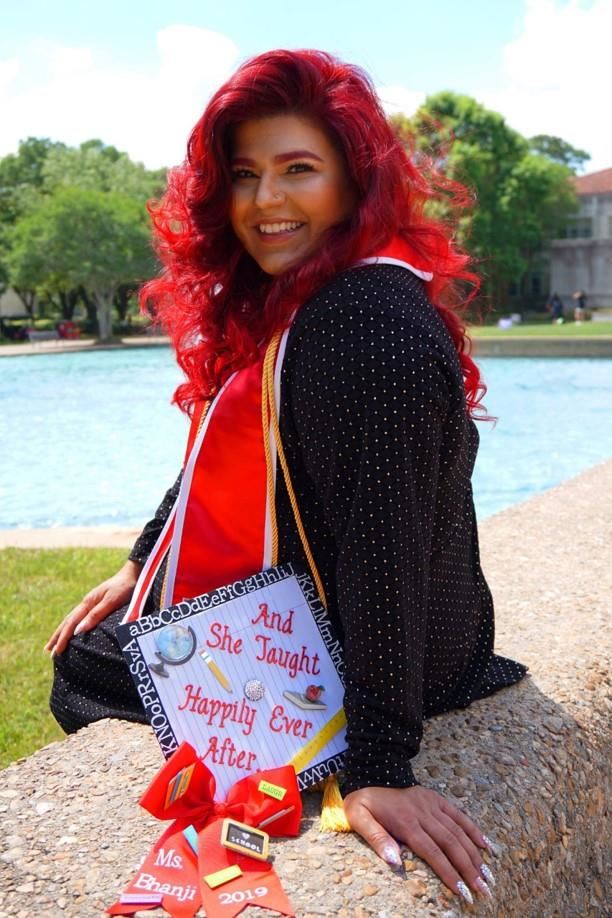 Phone: (281) 29- 4581
Email:
Degrees and Certifications:
Bachelors of Science in Education
Ms.

Bhanji

Welcome to 6thgrade science! Iam so excited to be on this journey with you! I have so many fun things planned for us this year! I can not wait to get to know you and your individual personalities! I graduated from the University of Houston May 2019 with a Bachelor of Science in Teaching and Learning. I was born and raised here in Houston, Texas. I have a fur baby; and her name is Zeniyah. Zeniyah is half chihuahua and half weiner. I love to sing, dance, and read! ​I have 10 horses, that I enjoy riding regularly. I am also a very proud aunt of a beautiful niece. We spent a wonderful summer together and hopefully yall can meet her one day!
Monday/Thursday/Friday

1st Period: 8:55 - 9:51

2nd Period: 9:55 - 10:50

DVBN: 10:50 – 11:00

LUNCH: 11:00 - 11:30

3rd Period: 11:35 - 12:26

CONFERENCE: 12:30 - 1:21

5th Period: 1:25 - 2:21

6th Period: 2:25 – 3:16

7th Period: 3:20 – 4:10

Tuesday/Wednesday

1st Period: 8:55 - 9:46

2nd Period: 9:50 - 10:36

ADVISORY: 10:40 - 11:30

LUNCH: 11:30 - 12:01

3rd Period: 12:05 - 12:51

CONFERENCE: 12:55 - 1:41

5th Period: 1:45 - 2:31

6th Period: 2:35 – 3:21

7th Period: 3:25 – 4:10