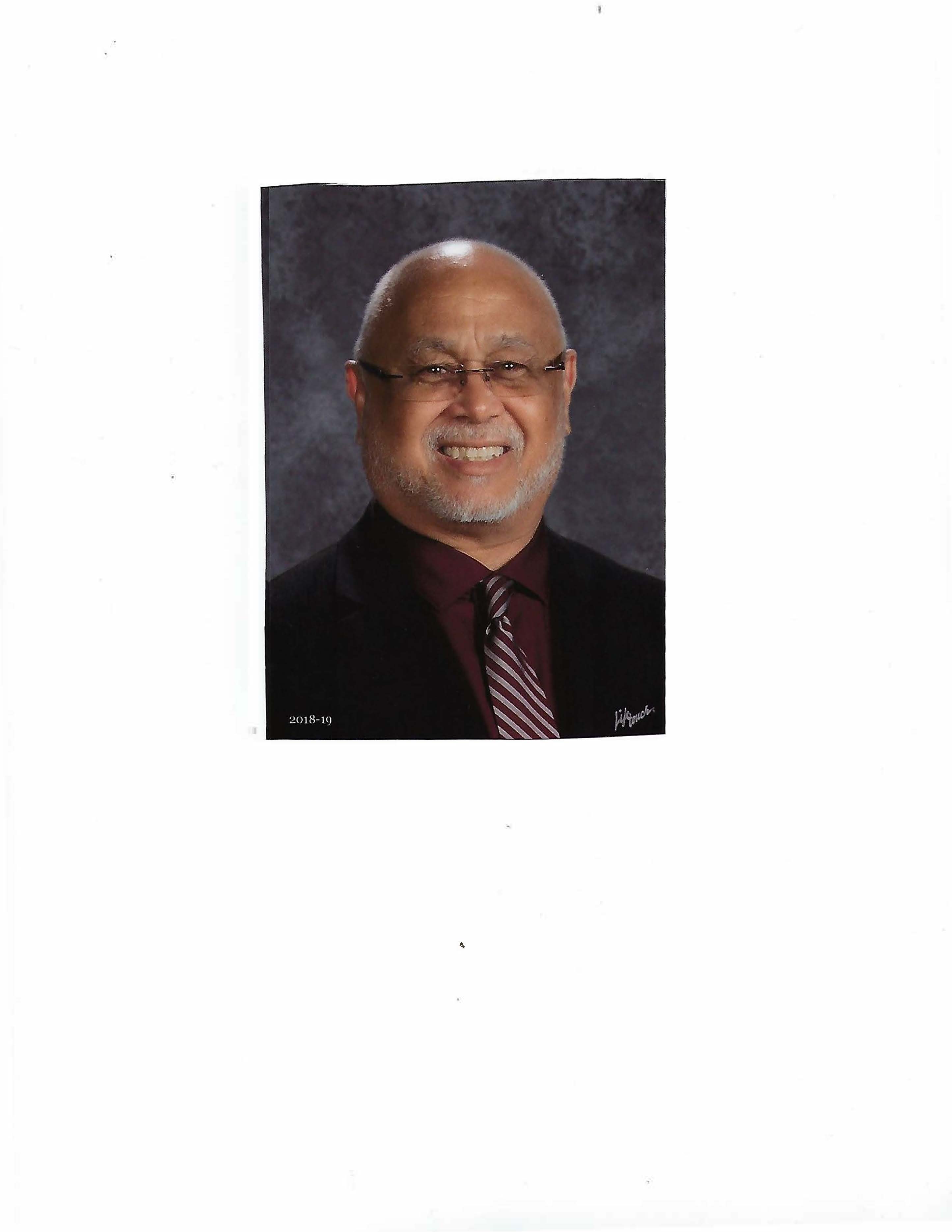 Phone: 281-634-7644
Email:
Degrees and Certifications:
B.S. in Elementary Education and minor in art and music 1-8 Grade Certified in Pre-K and Kindergarten Social Studies Certified 6-12 Broadcast Certification-Columbia School of Broadcasting
Mr.

Emile Barber

My name is Mr. E.J. Barber and I am currently the Social Studies/Texas History teacher at Christa McAuliffe Middle School. I've been married for 30 years and I have three grown sons. I have been an educator for more than 30 plus years. I believe that all children can learn if given a strong consistent, nurturing firm and fair educational environment.

In setting fair and consistent rules initially and stating the importance of every activity, students are shown respect for them. In turn they learn to respect themselves, others, and their environment.

For myself, one of my hopes as an educator is to instill a love of learning in my students, as I share my own passion for learning with them. In our competitive society it is important for students to not only receive a solid education, but to work with someone who is aware of and sensitive to their individual needs. I am such a person and will always strive to be the best educator that I can be.

As an educator in H.I.S.D. for 20 years I taught Pre-K through 6th Grade curriculum. I've also taught at the charter school level for 7 years where I taught Students of Promise, at the G.E.D. level and 9th through 12th Grade. During this time, I served as Assistant Principal of the Middle School whose enrollment doubled under my supervision. For this achievement I was promoted to Area Superintendent whose duties included Assistant to the Director of Gulf Shores Open Enrollment Charter School, helping with the daily operations of the school as well as the hiring and training of the entire school [G.E.D., Middle School, High School, and the Outpatient Clinic]. I've also taught Social Studies in the Harris County Juvenile Probation System for 8 years.

Within these responsibilities and opportunities, I have honed an articulate persuasive style of motivational speaking. My countless in-service trainings addressing faculty, staff, students, and parents at meetings, school social functions, assemblies and graduations have allowed me to display my vast versatility in a diverse environment. My style of speaking allows me to bring a diverse group of people together to achieve organizational and community goals.

After I graduated from Texas Southern University with a B.S. in elementary education and a minor in art I held several jobs, ranging from productions at Channel 39, sales at Foley's[Macy's], The Men's Warehouse, Lawrence Marshall GMC dealership and teaching. I have always been blessed to be successful at most things I do. I don't view anything I was unsuccessful at as a failure, only one way not to do something.
Period 1:Conference Period-Parents, Admin.,Teachers

Period 2:Class

Period 3:Class

Period 4:Class

Period 5:PLC or if needed Conference Period-Parents, Admin.,Teachers

Period 6:Class

Period 7:Class

Period 8:Class