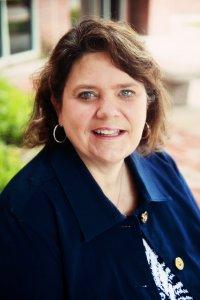 Phone: 281-634-4121
Email:
Degrees and Certifications:
Melissa Bolding, Principal

Learning...The Incredible Journey! We will be focusing on helping our students take more ownership of their learning. Whether it be learning how to multiply two digit numbers or learning how to effectively be a team member. We take pride in educating the whole child here at Colony Meadows Elementary. We feel that the journey in learning is as important as the destination. Teaching our students to be problem solvers, innovative thinkers, and compassionate citizens is so important. We are excited to take a fantastic journey through discovery this year.


I am a native Houstonian! I grew up in what used to be the suburbs...attending school in the Spring Branch Area and graduating from Memorial High School. I then atttended The University of Texas where I received my degree in Advertising. Some people who visit my office say that I might be a little obsessive with my Longhorn decorations...but they make me feel at home. Being a life-long learner...I continued my education with the University of Houston where I received a Bachelor of Science in Education and then a Masters of Education. I have always loved learning and trying new things and I attempt to pass that love to others here at Colony Meadows.

I am so happy to be the principal here at Colony Meadows, where I believe we have the best students, parents and staff! We truly are one team working to make sure that our students succeed! Instilling in our students that with a growth mindset...you can achieve anything that you set your mind on doing. You may not succeed the first time, but if you keep trying you will!


Melissa Bolding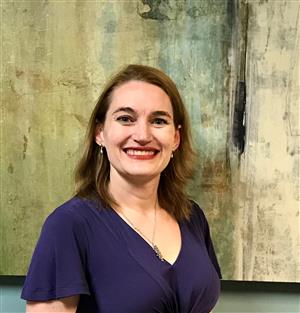 Phone: 281-634-4122
Email:
Degrees and Certifications:
Jackie Boyd, Asst. Principal

Our journey is off to an incredible start!

I am Jackie Boyd, the Assistant Principal at Colony Meadows Elementary. Although I was born just outside of Toronto, Canada, I consider Sugar Land to be my hometown. After graduating from Kempner High School, I attended the University of Texas, Austin, earning my Bachelor of Science in Deaf Education, and my Masters of Education with in Curriculum and Instruction in Elementary Education. I also did graduate work at Lamar University in the area of Educational Leadership.


I began my career as an educator as a paraprofessional at Texas School for the Deaf before moving back to Houston to work as a teacher for Alief ISD. I have taught in a variety of grade levels and subjects, but fifth grade math will always have a special place in my heart. I spent a year as the Upper School Director at Mission Bend Christian Academy before coming to Colony Meadows. This is my fifth year at CME, and I cannot imagine being any place else in the world. The values at Colony Meadows align with my own personal values so perfectly, such as educating the whole child, inclusion of the entire community, spreading love and positivity, and building a strong acadmic foundation for our life-long learners.


I am currently married to my husband, Jason. I have been lucky to have had three amazing children, Hunter, Kat, and Jon. In my spare time, I love spending time with my family and working on my large collection of unfinished sewing and crafting projects.