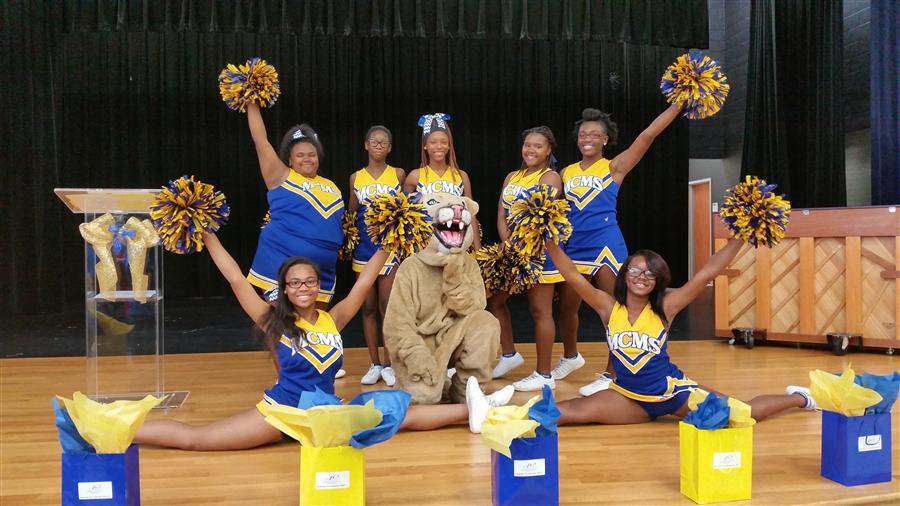 Phone:
Email:
Degrees and Certifications:
MCMS Cheer!!

We cheer at almost all home games for football and basketball. We also try our best to travel to district games for football and basketball.

The MCMS Cheer Squad also holds the role of MCMS Ambassador and we are often called upon to host various functions and perform at several social events held at the school. Therefore, being chosen to represent Missouri City Middle School as a cheerleader is a privilege and an honor. It is important for all cheerleaders to understand they represent the school at all times, as well as dramatically contribute to the overall environment.

The Cheer Squad also attends cheer clinics and camps put on by the National Cheerleading Association and they are required by the district to attend a three-day summer camp held in August. Cheerleading requires commitment and enthusiasm, and will provide your child with great experiences in the community and for their self.