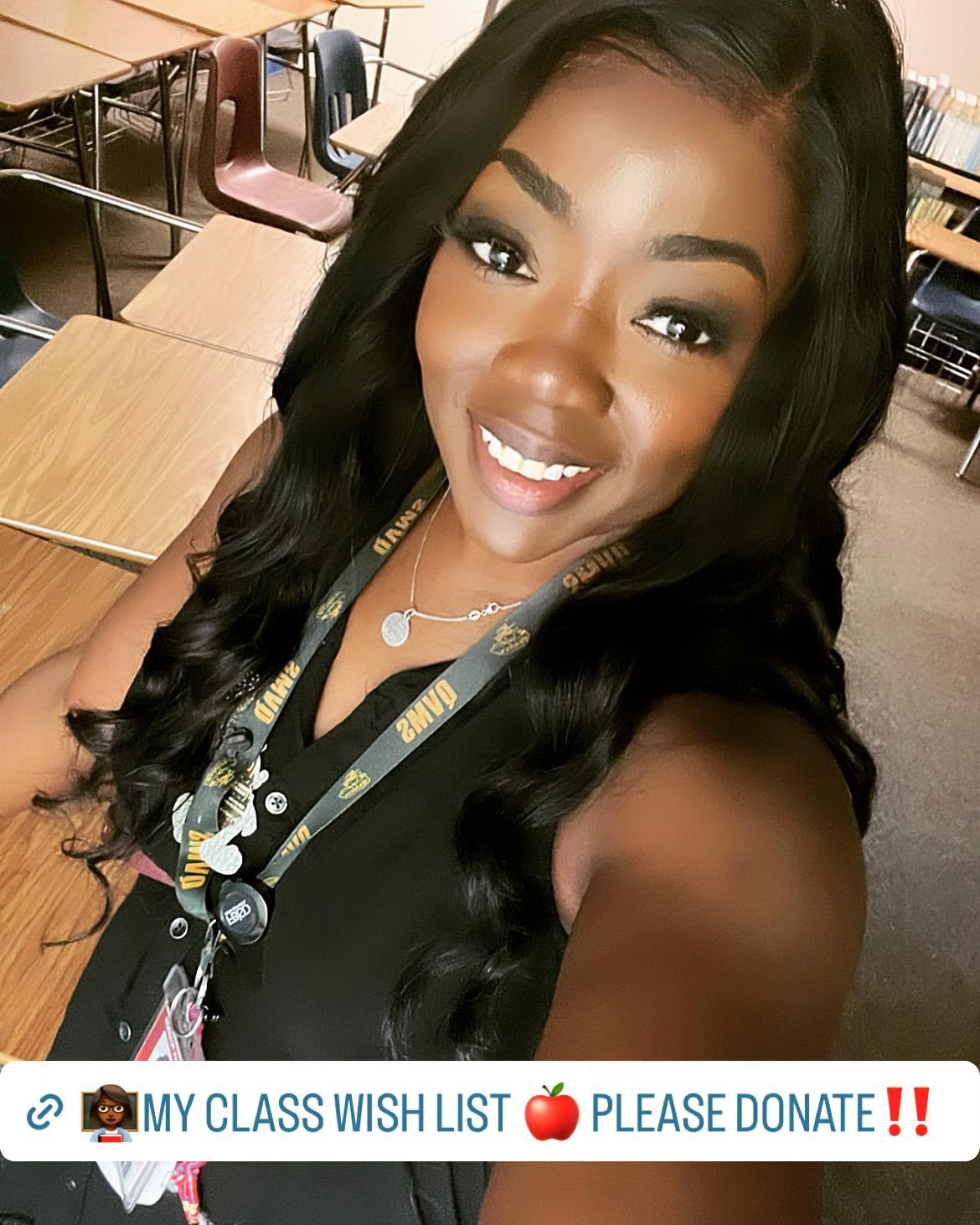 Phone:
Email:
Degrees and Certifications:
Ms.

Pearson

Greetings all,

My name is Faydrian Pearson and I am a mathematics teacher here at Quail Valley Middle School. This is my second year as a Raider and I will continue teaching 8th Grade Math and 7th AAC Math. I am also the sponsor for QVMS's first step team, The Q Step!

I am an alumna of Prairie View A&M University where I majored in Interdisciplinary Studies, with a concentration in mathematics for grades 4 - 8. I have taught middle school math for six years and 8th grade math is my favorite!

For fun, I enjoy fitness, laughter, and friends. I'm a people person and love making connections. If you'd like to get me a gift I love chocolate, money, and Jesus, so do with that what you will.

I love teaching math and incorporating my humor and unique personality into the learning experience. I am stern fair and flexible, so don't think it's all fun and game, *dramatic side eye*. I firmly believe EVERYONE can and will learn! With that said, let's get ready to work hard and GROW!

If you would like to support our classroom experience, please visit my Amazon Wishlist 2023 - 2024 link below. Thanks in advance to all who choose to support us!
Ms. Pearson's Daily Schedule

1st Period - 7th AAC Math
2nd Period - 7th AAC Math
3rd Period - 8th Math
4th Period - 8th Math
5th Period - OFF PERIOD
6th Period - 8th Math
7th Period - 8th Math
Tutorials Schedule

Upon request during 8th grade lunch. Please notify me of your request at least ONE school day in advance, so that arrangements can be made to accommodate your request. Students must fill out the tutorials sign up in class and receive a pass signed by me to attend.