Teacher Information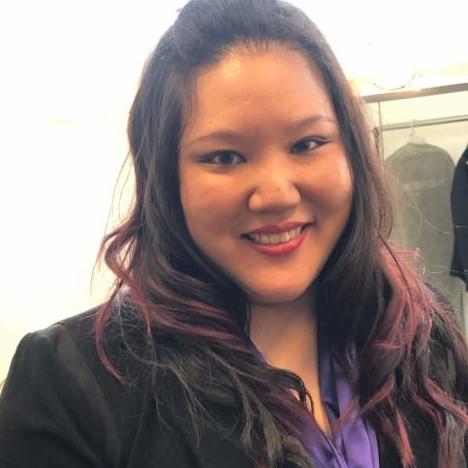 Phone: (281) 634-3063
Email:
Degrees and Certifications:
M.A., Spanish Linguistics and Literature, University of Houston B.A., Spanish and Italian, University of Houston Honors
Doreen Lee

Hi! My name is Doreen Lee. This is my thirteenth year at the GT Academy at Quail Valley Middle School. Before coming here, I taught writing for one year and Spanish for two years at the University of Houston. Teaching at a university had its perks, but I wanted to be able to interact with my students rather than walk into a lecture hall everyday and talk for 80 minutes straight -- a structure you can't avoid in university education. Perhaps my favorite thing about teaching at the Academy is that gifted students continuously push me to challenge myself.

I more or less grew up bilingual. Born in Taiwan, my first language was Mandarin, but my family moved to Boston when I was four and I started speaking English at school and Chinese at home. I discovered my passion for languages during my freshman year at Clements High School, when, with no background in Romance languages, I was able to learn French on my own in order to understand the French music of Céline Dion. Rather than continuing to take French to satisfy my foreign language requirement, I decided that Spanish was more applicable and useful in Texas. That way, I could keep studying French on my own and end up knowing both languages. In May 2002, I fell in love with another language. Randomly channel surfing, I came across the World Music Awards where Italian singer Andrea Bocelli was performing. The song "L'Abitudine" captured me because I realized that I was able to understand some of the lyrics just by my knowledge of Spanish and French. That song made me want to learn Italian, and I ended up minoring in it along with my Spanish major in college. In the summer of 2006, I won a scholarship to study at the Università di Siena in Italy.

My love for languages and culture led me to pursue a Master's degree in Spanish linguistics and literature. I am a proud Cougar alumni, having earned both my B.A. and M.A. from the University of Houston. Even now, I continue to nurture my talent for languages--I recently studied Brazilian Portuguese to conversational fluency and have started to learn Arabic and German. My ultimate goal is to have a working knowledge of all six official languages of the United Nations (Russian is the only one left that I haven't touched).

Music has always been a part of my life. My mother was a professional singer in Taiwan, so I grew up listening to pop standards from the 60s and 70s. I am passionately involved in International Voices Houston, a choir with 150+ singers from over 35 countries. Our concerts regularly contain music in at least 12 languages. I also have a playlist containing music in 61 languages and counting, including Xhosa, Farsi, Middle High German, Swahili and Swedish, just to name a few.

Aside from music, I love reading, art and Netflix-watching, perhaps not necessarily in that order. I love urban fantasy, and Richelle Mead and J.K. Rowling are amongst my favorite writers. Some of my favorite shows include Doctor Who, Downton Abbey and The Good Place.

Doctor Who (the Eleventh Doctor) tells us to "be extraordinary" and "be the best of humanity." Let's have a great year!
Teacher Schedule
Period 1: Conference




Period 2: Spanish 1B




Period 3: Spanish 1B




Period 4: Spanish 1B




Period 5: Spanish 2




Period 6: Spanish 2




Period 7: Spanish 1B
Teacher Tutorial Schedule
Fridays at 8:20 a.m., by appointment