Teacher Information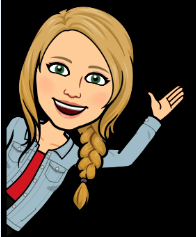 Phone: 281-634-4385
Email:
Degrees and Certifications:
B.S. Education Certifications: ESL
Mrs.

Jamie Honsberger

My name is Jamie Honsberger and I have been a very proud teacher at Settlers Way Elementary since 2013. I grew up in Missouri City, TX and attended school in Fort Bend ISD from elementary through high school. I then went on to earn my Bachelor of Science in Education. My husband and I have a four year old daughter, Ruby. My family means the world to me and I am so fortunate to have them as well as my SWE family!
Class Schedule
SWE Online Learning Schedule - Honsberger

A.M. Class (Monday, Wednesday, Friday)

8:10 - 8:35 a.m. Asynchronous Math

8:35 - 9:20 a.m. Synchronous Math

9:20 - 10:05 a.m. Synchronous Science

10:05 - 10:35 a.m. Synchrnous Outclass (art, music, physical education)

10:35 - 10:45 a.m. Asynchronous Science

10:45 - 11:30 a.m. Synchronous Small Group Intenvention/Enrichment

11:30 a.m. - 12:30 p.m. Lunch/Recess

12:30 - 1:10 p.m. Synchronous Reading/Writing

1:10 - 3:25 p.m. Asynchronous Reading/Writing

A.M. Class (Tuesday and Thursday)

8:10 - 8:35 a.m. Asynchronous Math Activities

8:35 - 9:20 a.m. Synchronous Math

9:20 - 10:05 a.m. Asynchronous Math

10:05 - 10:35 a.m. Synchrnous Outclass (art, music, physical education)

10:35 - 10:45 a.m. Asynchronous Math Continued

10:45 - 11:30 a.m. Synchronous Small Group Intenvention/Enrichment

11:30 a.m. - 12:30 p.m. Lunch/Recess

12:30 - 1:10 p.m. Synchronous Reading/Writing

1:10 - 1:55 p.m. Synchronous Social Studies

1:55 - 3:25 p.m. Asynchronous Learning

P.M. Class (Monday, Wednesday, Friday)

8:10 - 8:35 a.m. Asynchronous Reading

8:35 - 9:15 a.m. Synchronous Reading

9:15 - 10:05 a.m. Asynchronous Reading

10:05 - 10:35 a.m. Synchrnous Outclass (art, music, physical education)

10:35 - 10:45 a.m. Asynchronous Reading Continued

10:45 - 11:30 a.m. Synchronous Small Group Intenvention/Enrichment

11:30 a.m. - 12:30 p.m. Lunch/Recess

12:30 - 1:15 p.m. Synchronous Math

1:15 - 2:00 p.m. Synchrnous Science

2:00 - 3:25 p.m. Asynchronous Science

P.M. Class (Tuesday and Thursday)

8:10 - 8:35 a.m. Asynchronous Reading

8:35 - 9:15 a.m. Synchronous Reading

9:15 - 10:05 a.m. Synchronous Social Studies

10:05 - 10:35 a.m. Synchrnous Outclass (art, music, physical education)

10:35 - 10:45 a.m. Asynchronous Learning

10:45 - 11:30 a.m. Synchronous Small Group Intenvention/Enrichment

11:30 a.m. - 12:30 p.m. Lunch/Recess

12:30 - 1:15 p.m. Synchronous Math

1:15 - 3:25 p.m. Asynchronous Math