Teacher Information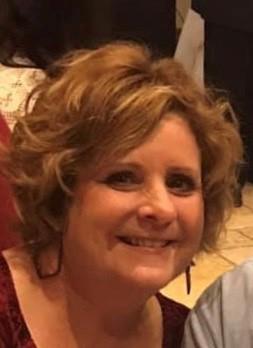 Phone: (281) 634-4236
Email:
Degrees and Certifications:
B.S. Elementary Education EC-4th ESL Certification
Mrs.

Webb

I grew up in Eagle Lake, Texas. It is a very small town about 45 miles from here. I believe that is why I like teaching at Pecan Grove Elementary so much. Pecan Grove Elementary is like a big "bohemian" family. We all work together to get the job done. We are willing to pitch in or lend a hand or things to one another when needed. I love what I do. Although my job can be challenging at times, it is also very rewarding. There is nothing like seeing the look in a child's eye when he or she has accomplished the task being worked on.

I believe that children learn how to function in society through experience in a classroom. Making the classroom a safe and risk-free environment allows children to grow. It is important to let children know that it is okay to make mistakes, and even as a teacher, I do not always have the answers. I can learn from children just as they can learn from me. I constantly remind the children that we learn something new every day.

I believe all children are unique and have different learning styles. Children are very active; therefore, it is important that I plan and allow for an active classroom. Pre-kindergarten children learn through play and experience.

My responsibility as a teacher is to build the foundation for the children's future. I want to be responsible for a child's success and allowing him or her to achieve his or her dreams.

Outside of Pecan Grove Elementary, I enjoy spending time with husband Scott and my two dogs, Molly Mae and Teddy. I have two daughters, Holly and Taylor. Holly is now a teacher and head softball coach at Seven Lakes High School. Taylor received her bachelors from Texas State University. She then received her Occupational Therapy Certification. She is an OTA at Speech Therapy Plus here in Richmond. I am also a Lolla to Stetson James and Waylon Wade. Stetson i 4 years old and Waylon is 1 year old. He is 8 weeks old. My family is athletic and we all enjoy sports. My girls both played softball in college. We now enjoy watching Stetson play sports.My family is very important to me and love spending time with them. I also enjoy spending time outside working in my garden and flowerbeds. I love watching things grow.
Teacher Schedule
8:00 a.m. Arrival

8:05 a.m Announcements

8:10 a.m. Take Care of Your Business (put your things away)

8:15 a.m. Circle Time

Calendar/Everyday Counts

Read Aloud

Music and Movement

9:00 a.m. Centers/Small Group

10:00 a.m. Health/Restroom Break and Wash Hands

10:10 a.m. Lunch

10:40 a.m. Recess

11:10 a.m. Health/Wash Hands and Restroom Break

11:10 a.m. Math/Snack

12:00 p.m. Rest Time

12:30 p.m. Centers/Small Group

1:55 p.m. Specials

2:40 p.m. Science

3:00 p.m. Prepare for Dismissal

3:05 Closing Circle

3:25 Disimissal

Library - Thursdays - 8:40 - 9:00