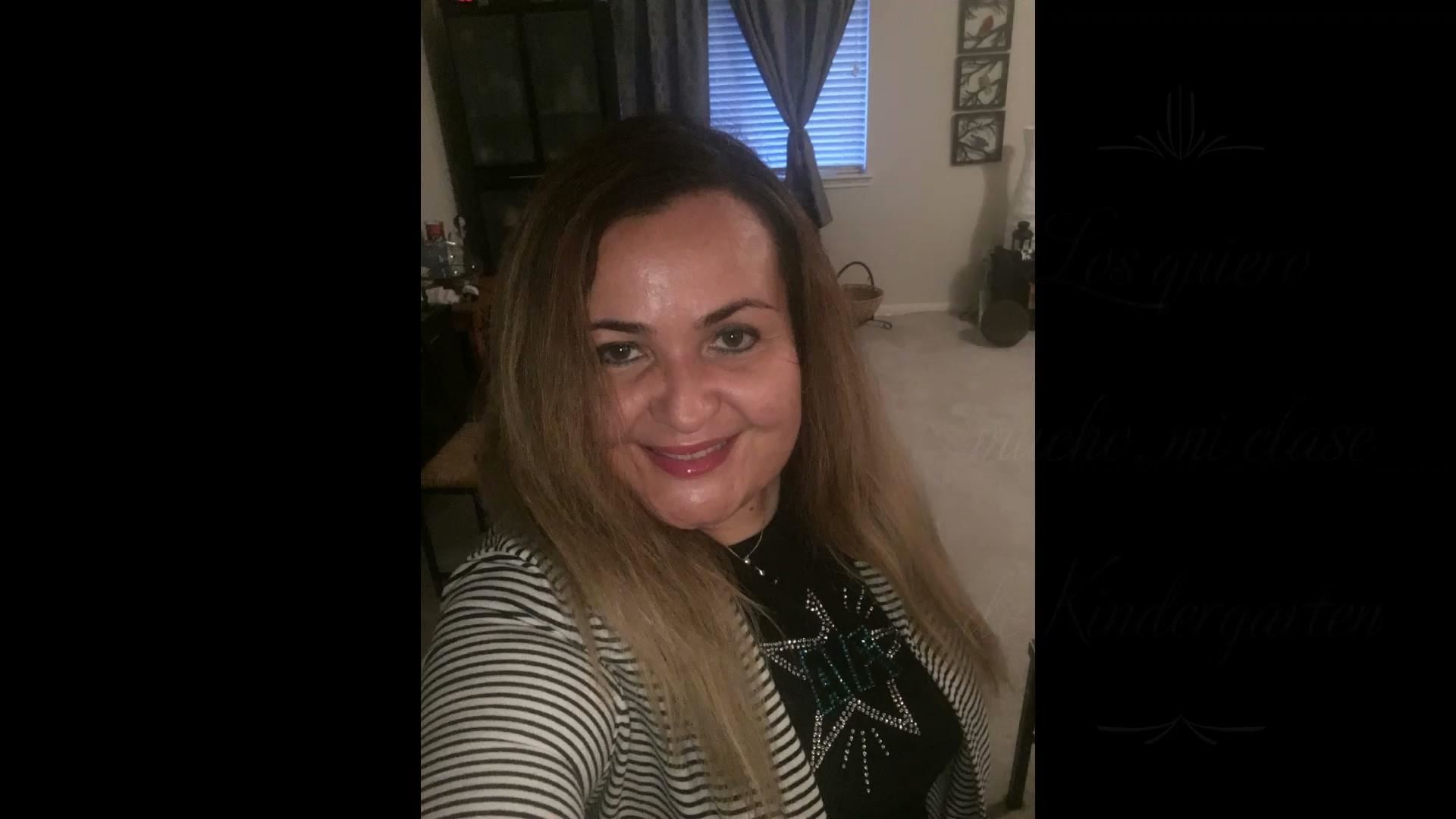 Phone: 281-713-857-73-70
Email:
Degrees and Certifications:
Bachelor of Communication Sciences EC-4 Bilingual
Ms.

Norma Gomez

My Name is Norma Gomez and I am from Mexico. I came to Houston in 2002 to be a teacher and I taught Kindergarten Bilingual for 14 years and I've been teaching Pre-K Bilingual and ESL for 7 years.

I have a Bachelor of Communication Sciences from Universidad Autónoma de Nuevo León. I am very grateful for the opportunity that I received to work with children and I love to teach the youngest students in Elementary School.

In Mexico, I had the opportunity to work in the journalism field in the most important News Paper from Monterrey, El Norte.
I worked in Monterrey in the education field too, teaching Kindergarten ESL in Colegio San Patricio. I worked for my University in the Faculty of Medicine in the Document Delivery Department helping doctors and students to get information about their investigations.
Daily Session Schedule
Ms. Gomez, Kindergarten Bilingual

Homeroom - 8:00 - 8:10

Aprendizaje Asynchronus - 8:10 - 9:45

Synchronus Outclass - 9:45 - 10:10
Synchronus Ciencias (LMF) Estudios Sociales (M/J) - 10:15 10:45
Synchronus Lectura-Grupo Pequeno - 10:45 - 11:30
Almuerzo/Recreo - 11:30 - 12:30

Synchronus Matematicas-Grupo Pequeno - 12:30 - 1:00

Synchronus Intervencion-Grupo Pequeno-Enriquecimiento - 1:00 - 1:45

Aprendizaje Asynchronus - 1:45 - 3:25.

Conference time - 2:30 to 3:30




Tutorial available as needed.