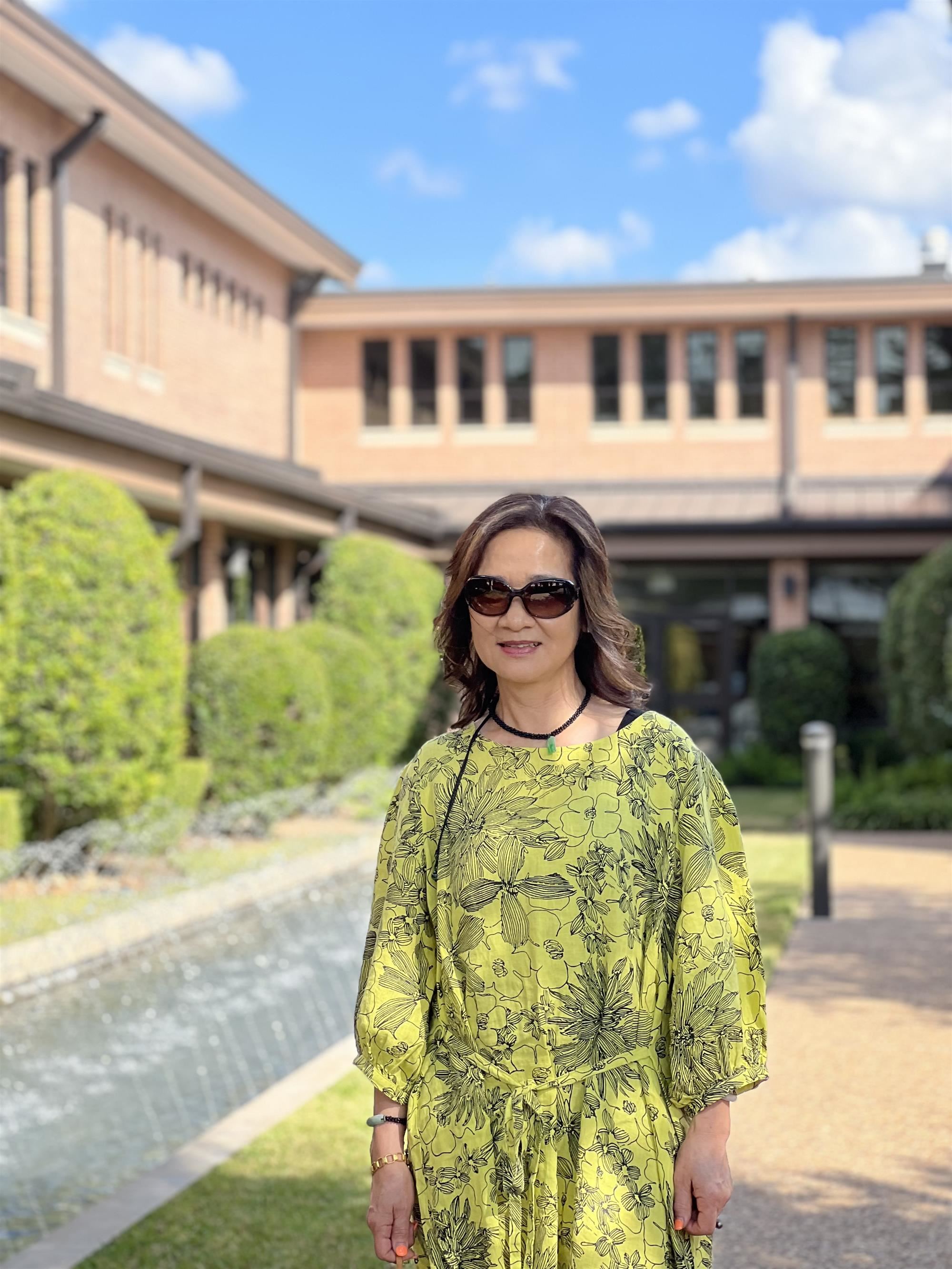 Phone: 281-329-6263
Email:
Degrees and Certifications:
Generalist Grades EC-4 Mathematics Grades 4-8 English as a Second Language Supplemental Grades EC-8 Gifted and Talented Endorsement
Mrs.

Shiuchen Tien (Jane Tien)

Welcome to 2nd grade! My name is Shiuchen "Jane" Tien, and you can call me Jane. I'll be teaching Math and Science. It's a great joy and pride that I write this letter of introduction to you as the newly hired teacher at Palmer Elementary School. I am incredibly excited to have the opportunity to educate and nurture your precious child during the 2023-2024 school year.

I hold certifications in Generalist EC-4th, Mathematics 4th-8th and English as Second Language Supplemental(ESL) EC-8th. I have 19 years of classroom teaching experience. In my career, I've taught 2nd Grade for three years in Calhoun ISD, 4th Grade for six years, 8th Grade Math for nine years and 6th & 7th Grades most recently in Bloomington ISD.

Education holds immerse value in my life. I always strive to inspire and motivate children to become enthusiastic learners. My goal is to enhance student academic achievement and foster leadership skills in the "Home of the Bears". As an educator, I am dedicated to doing what is best for my students, drawing on my expertise and passion to create a nurturing and engaging learning environment.

Originally born and raised in Taiwan, a country in East Asia, I have had the privilege and opportunity to learn multiple languages. In my early childhood, I spoke Taiwanese and later learned Mandarin when I entered elementary school. In 7th grade, I began my journey to English proficiency. During my college years, I studied Spanish Literature.

In 1987, I came to the United States of America to join my husband, who was pursuing his Master's and Ph.D. degrees in Champaign-Urbana, Illinois, where we lived for six years before moving to Port Lavaca, Texas. I'm happily married to my husband for 36 years, and we have two adult children; one is a pediatrician, and the other one is a physical therapist. They both reside in Houston. In my leisure time, I enjoy spending quality time with my family, gardening, shopping, and traveling to different countries to experience diverse cuisines, cultures, and histories.

I eagerly anticipate collaborating with all of you through the school year. Please do not hesitate to reach out to me if there is anything I can do to support you and your child. Together, we can ensure your child's success and make this a truly remarkable year of growth and discovery.