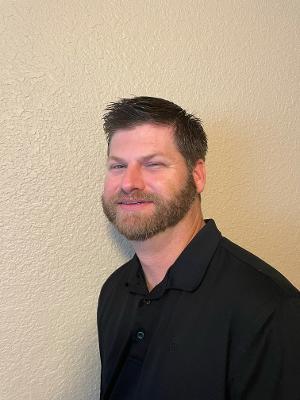 Phone: 281-329-0382
Email:
Degrees and Certifications:
Exercise Physiology/Sport Sciences EC-12 All Level Physical Education
Mr.

Christopher Humphries

Welcome Eagles!

My name is Christopher Humphries and I am excited to be back at Blue Ridge Elementary for the 2021-2022 school year. This is my third year teaching at BRE and I will be the PE Coach on campus, as well as the GENTS Club, Intramurals Club, Eagles on the Run Club, and Safety Patrol sponsor. The past two at BRE, I was the Action Based Learning Coach and GENTS Club sponsor.

I was born in Louisiana and move to Houston with my family when I was a child. I received my Bachelor's Degree in Exercise/Physiology and Sports Sciences at Tarleton State University in December 2008. Go Texans! I have been working in education since 2009 and my future goal is to work on my Master's Degree in Administration and Behavior Sciences in the hopes of becoming an administrator one day.

Prior to joining Fort Bend ISD and BRE, I worked as a PE Coach and Athletic Director at a private school in the Houston area, called Eagle Heights Christian Academy. I brought in athletics for the 5th - 8th grade students and an intramurals sports club for the 3rd - 4th grade students. We also had family fitness nights and family fun runs to build community relationships to help serve the school and the community.

I look forward to this new chapter at BRE and I am excited to be teaching PE this year! There will be a lot of new and exciting activities for the student to enjoy such as: tem sports development, team building, fitness activities, self-goal setting activities, and a Jump Rope for Heart event. The gym will be filled with new decorations to show off our school spirit, as well as show off our new clubs and family fun nights.

I am a member of TAHPERD (Texas Association for Health, Physical Education, Recreation & Dance); TABSE (Texas Alliance of Black School Educators; and THSCA (Texas High School Coaches Association).

In my free time, I like to umpire for local baseball games, workout at the gym, and enjoy different outdoor activites like fishing. I enjoy spending time with my wife, Elizabeth, and our mini-poodle Teddie.