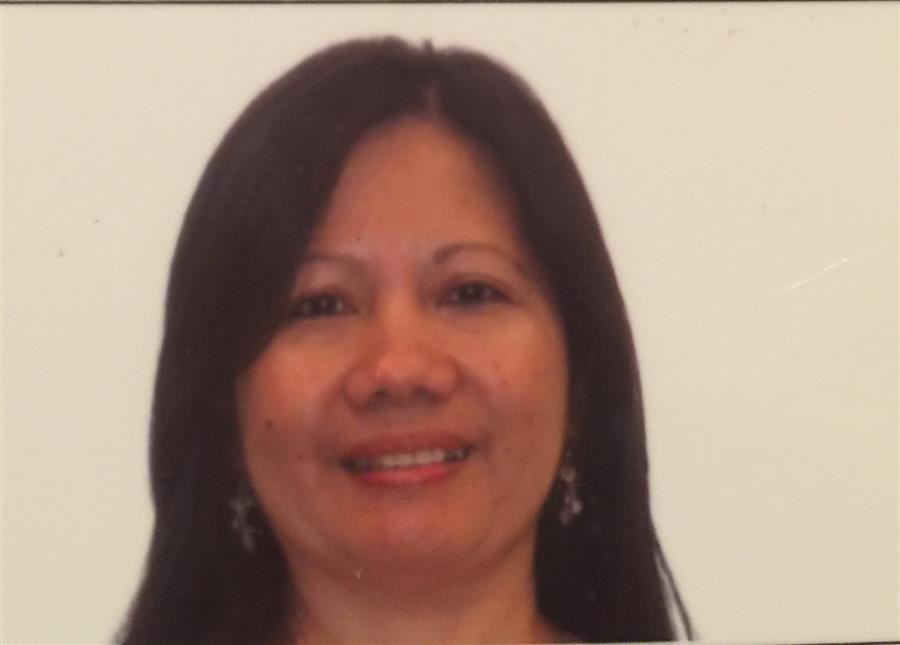 Phone: 409-242-0806
Email:
Degrees and Certifications:
Bachelor of Arts in Economics Ateneo de Naga University, Philippines Master of Science in Environmental Science University of the Philippines at Los Banos Miriam College Foundation, Philippines Science Composite 8-12 Certified Science Composite 4-8 Certified
Mrs.

Hazel Yater

I came to Thurgood Marshall High School after 9 years of service at San Diego High School where I taught Biology, Physics, and Anatomy and Physiology. Prior to joining Thurgood Marshall High School, I served as a faculty member for 20 years at Ateneo de Naga University, one of the premier Jesuit school in the Philippines. I took my Masters Degree in Environmental Studies at the University of the Philippines in Los Banos Laguna and Miriam College Foundation.

After having been at THMS for 2 years, I consider myself very privileged to have the opportunity to be part of the Buff Family. Currently, I live in Missouri City with my family. I enjoy home-cooked meals, reading, traveling and reunions with family and friends.
Online Schedule 2020-2021

Period

Class

Time

Days

1st Period

AP Physics 1

9:00- 10:00 am

9:00– 9:35 am

MTh

W

2nd Period

AP Physics 1

10:15 am – 11:15 am

9:45 am – 10:20 am

MTh

W

3rd Period

Physics

11:30 am – 12:30 am

10:30 am – 11:05 am

MTh

W

4th Period

Teacher

Conference

1:30 pm – 2:30 pm

MTh

5th Period

Physics

9:00 am – 10:00 am

12:00 pm – 12:35 pm

MTh

W

6th Period

Physics

10:15 am – 11:15 am

1:30 pm – 2:05 pm

MTh

W

7th Period

Physics

11:30 am – 12:30 am

2:15 pm – 2:50 pm

MTh

W

Advisory

Period

Physics

1:30 pm – 2:30 pm

TF