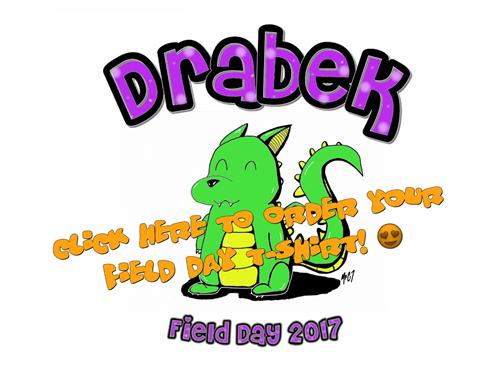 SHIRT SALES WILL RUN FROM MARCH 27-APRIL 10, 2017
Due to processing and shipping time, we can not accept orders afrter this date!
Field Day is scheduled for May 19. 2017
*Please Note*
If you have more than one child, you may add them all to one order in the following manner. After you have provided the information on your first child's shirt click "Add to Shopping Cart" to add to your shopping cart. At the Shopping Cart page click on the link "[Continue Shopping]." (You will have to navigate your way back to our school button.) Provide the information for your second child (ID, last name, homeroom teacher, shirt size) and click "Add to Shopping Cart." When you have everything in your shopping cart that you want, you may click "Go to Checkout" for one-time payment.