Technical Education Center Culinary Arts students end study with Cupcake Wars (6/7/2017)
FORT BEND ISD (June 7, 2017) – As a culminating activity marking the end of a study unit, and to demonstrate their baking skills, Culinary Arts students enrolled at FBISD's Technical Education Center competed in Cupcake Wars. The event invited a team of judges representing various District offices to sample each entry and rank the cupcakes based on theme, taste of secret ingredient, texture and display. In the end, "The Unstoppables" won the contest with their "flower garden pot" design cupcakes. Team members included juniors Vanessa Tristan (Travis), J'Neise Hodge (Travis) and Hernan Monterroza (Willowridge). Congratulations to all students who participated in the event.
For more amazing photos of this event click on the link Cupcake Wars Event Congratulations to the Winners!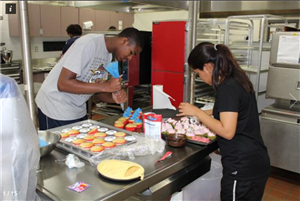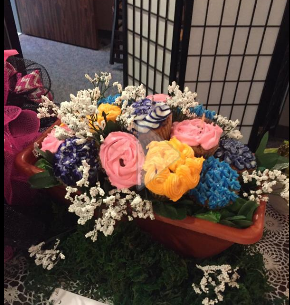 FBISD's School Board approves the name for the new center -James Reese Career and Technical Education Center.
Shuttle Bus Schedule 2016-2017
It is important to be on time at the Technical Education Center to avoid tardiness and or absences at the Career Center. Please review the
pick up and return times to your home campus as noted on the Shuttle Bus Schedule 2016-2017
Fort Bend ISD selects site for District-wide Career and Technical Education facility.
pier.me/9LM