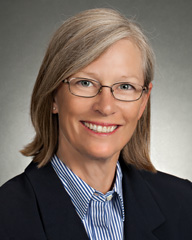 Grayle James
Term Expires - 2018
Grayle James received her Bachelor of Science degree in Chemical Engineering from the University of California, Berkeley, and her Secondary Education teaching credentials in mathematics and physical sciences from California State University, Bakersfield. She was elected to Position 2 of the FBISD Board of Trustees in May 2012 and re-elected in May 2015. Grayle served two consecutive years as Board President and is the Vice President and a Founding Member of Go Public for the Gulf Coast region, as well as a Director for the Gulf Coast Area Association of School Boards.
Before being elected to the board, Grayle volunteered for many years at multiple FBISD schools including Lakeview Elementary, Sugar Land Middle School, First Colony Middle School and Kempner High School. In the past, she has served on several FBISD committees including the Parent Advisory, Health Advisory and Discipline Advisory committees.
Grayle and her husband, David, have three children, who have all graduated from FBISD schools.