Coming Soon to BPE: Success Zone
Coming Soon to BPE: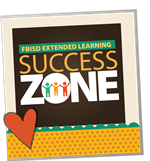 Success Zone is an exciting afterschool enrichment program that will be offered at Barrington Place in the Fall. Currently being offered at Colony Meadows, Commonwealth, Neill, Schiff and Sullivan. Students are provided with the perfect mix of a stimulating learning environment, imaginary curriculum and high energy activities. We strive to provide programs tailored to fit the needs and interest of all of our families. Classes will fill up at a first come first serve basis. Programs for kindergarten through fifth include: Chess, Athletes Global Sports Training, and Shine Music & Dance. Little Birdies Mobile Golf Academy will be available for first through fifth grade. Each class will be held one (1) day (to be identified) a week and will run throughout the semester. Most classes run from 3:35 – 4:35 p.m., with a few courses ending at 5:00 p.m. Classes are taught by outside vendors who must complete the contract process and the background check process prior to being allowed on campus.
The Success Zone registration will be available at a later date.
Fee Information
Registration Fee (per semester/per child)- $25
Tuition – Varies per class; one payment due at time of registration.
Late pickup fees - $2/minute

---