THSCA COACHES VS OVERDOSES
Fort Bend ISD is proud to join the Texas High School Coaches Association Coaches vs. Overdoses effort. Together, we can stop overdoses from destroying lives through prevention and proper drug disposal. This season, the Texas High School Coaches Association is continuing to provide prevention and education materials to parents and student-athletes to help tackle the opioid and fentanyl crisis.
Please use your prevention playbook and remember - never take what you're not prescribed, and that just one pill can kill.
THSCA Coaches vs Overdoses Parents Playbook
THANK YOU FORT BEND ISD FANS, for helping protect our community in joining the Coaches vs Overdoses effort.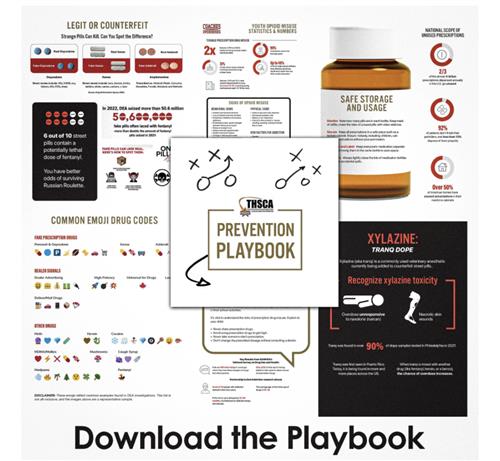 For more information: