Return to Headlines
Austin High School welcomes "Bulldog" Olympian Simone Manuel home from Rio
Mother of U.S. Olympic Swimmer speaks with FBISD Communications Team about daughter's journey
FORT BEND ISD (August 19, 2016) – U.S. Olympic Swimmer Simone Manuel received a spirited "Bulldog" welcome from her Austin High School (AHS) family as she returned home from Rio. The 2014 AHS graduate was surprised to see members of the AHS "Bulldog" Drumline and Angels Dance Team join her family, city officials and community members in greeting her as she arrived at Intercontinental Airport.
"We were honored to be there to support Simone," said Mary Ellen Eidson, principal at Austin High School. "Once a 'Bulldog' always a 'Bulldog' and this was one moment that we all wanted to experience with her."
Prior to her return home, Fort Bend ISD's Communications team had an opportunity to speak with Sharron Manuel about her daughter's journey to the 2016 Olympic Summer Games. Mrs. Manuel began with a brief explanation of what helped form her daughter's competitive spirit.
At age nine, Manuel had an opportunity to meet 2004 Olympic Silver Medalist Erik Vendt during a swim clinic. While she was eager to receive Vendt's expert advice on various swim techniques and stroke mechanics, she was also impressed with the silver medal he had won. At one point during the swim clinic, Manuel actually tried the medal on for size. Little did she know, that very moment was a preview of things to come.
After competing at the 2016 Summer Olympics in Rio De Janeiro, Manuel earned four Olympic medals of her very own. The 20-year-old swimmer received two gold medals (in the 100-meter freestyle and the 400-meter medley relays) and two silver medals (in the 50-meter freestyle and the 400-meter freestyle relays). She also made history as the first African-American female swimmer to ever win an Olympic gold in an individual event.
"We are so excited for Simone," said her mother. "This is something that she has worked hard to achieve for such a long time. It's really awesome to see that she's lived out her dream."
Manuel's family noticed early on that she had a natural feel for the water. "My husband, Marc, and I made sure that all three of our kids were good swimmers. Simone stood out and was more competitive than most children," her mother added.
During her youth, Manuel swam for the First Colony Swim Team and competed on a national level. "Simone started to compete on a national level in high school," said her mother. "Fort Bend ISD was very supportive of her, especially the administration at Austin High School. They understood what Simone needed to do in order to stay connected at school as well as compete for Team USA."
The Austin High School family has continued to support Manuel, as evident by their recent homecoming surprise for the Olympic gold medalist.
"This experience will, by far, be one of the greatest memories for our family," said Sharron Manuel. "Nothing has ever come close to what we're feeling right now."
Photo 1: Manuel received a "Bulldog" welcome from Austin High School Angels Dance Team and Drumline.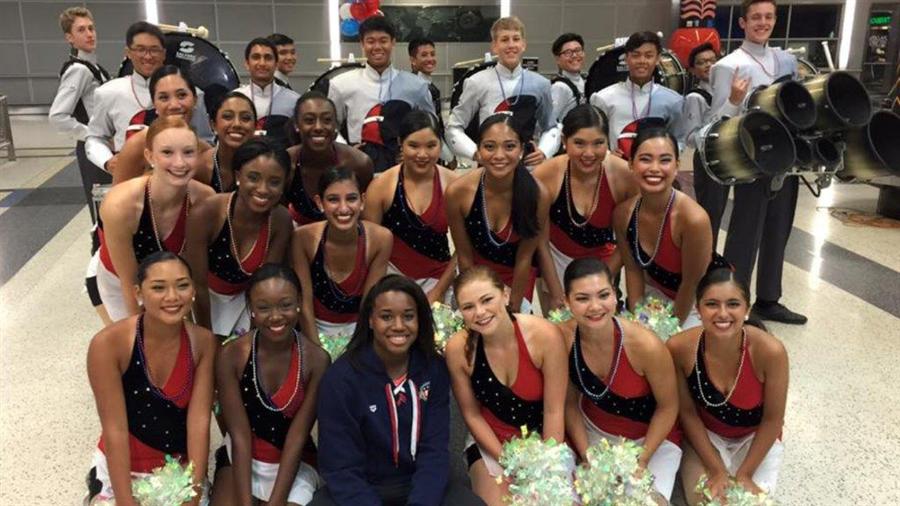 Photo 2: Proud mom, Sharron Manuel, shows a photo of her daughter, Simone.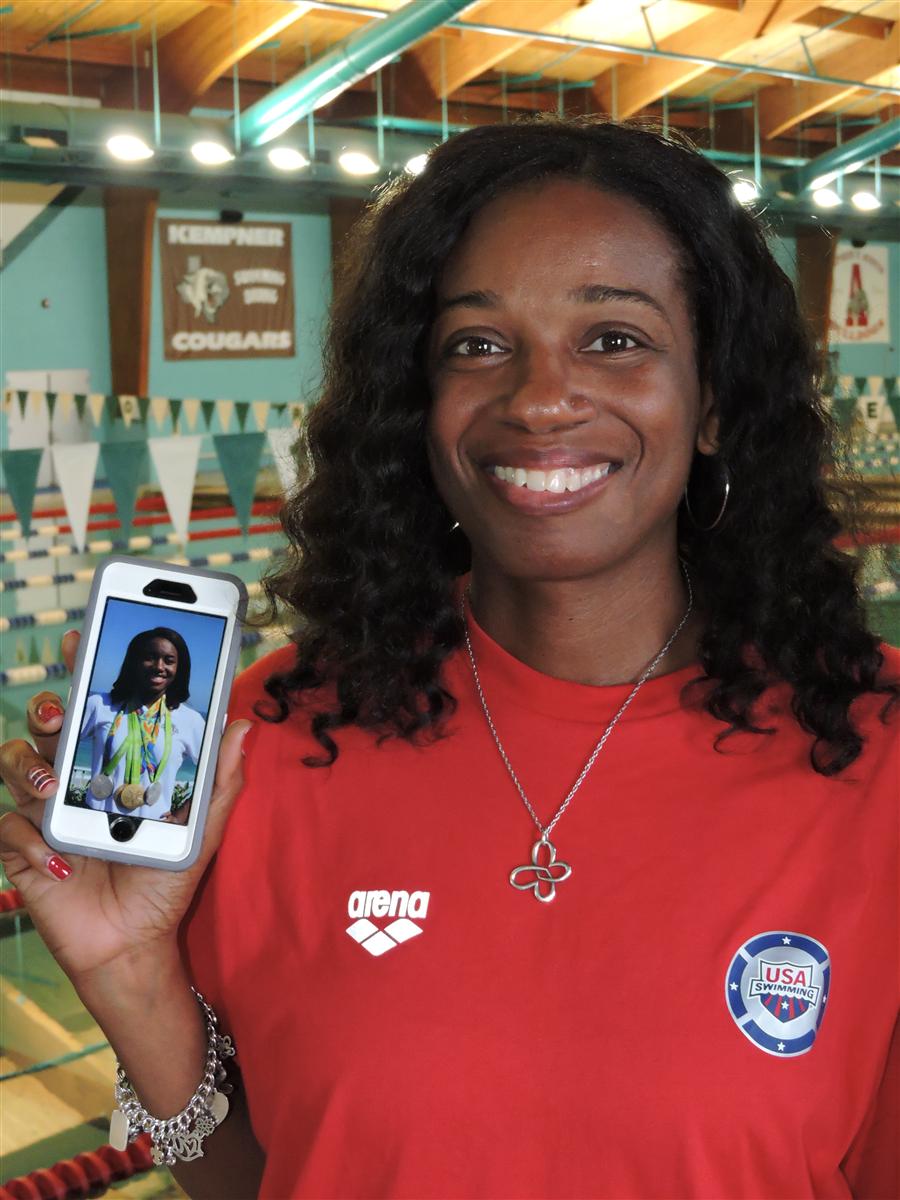 Photo 3: A preview of what's to come – Simone at age 9 wearing a silver medal awarded to swimmer Erik Vendt during the 2004 Summer Olympics in Athens, Greece.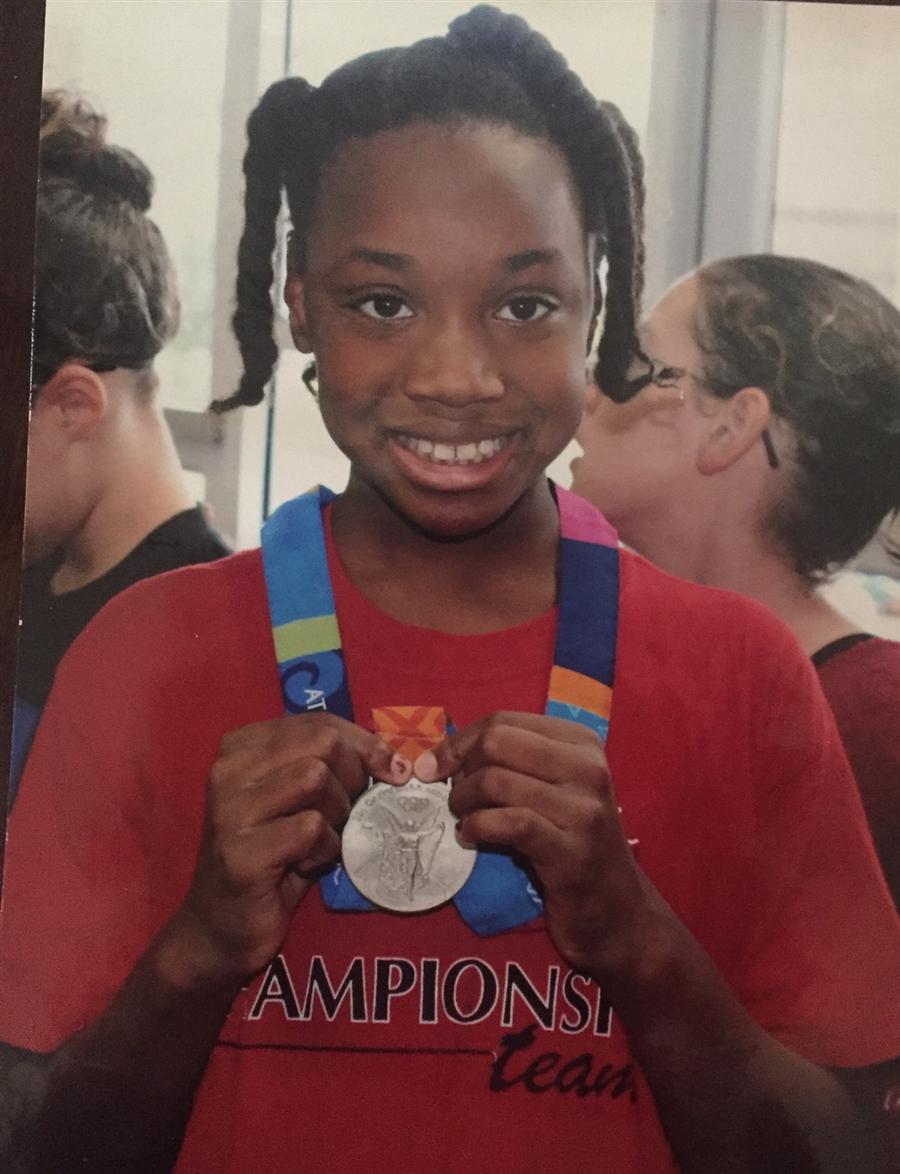 Photo 4: Living a dream – Simon at age 20 wearing her own four Olympic medals.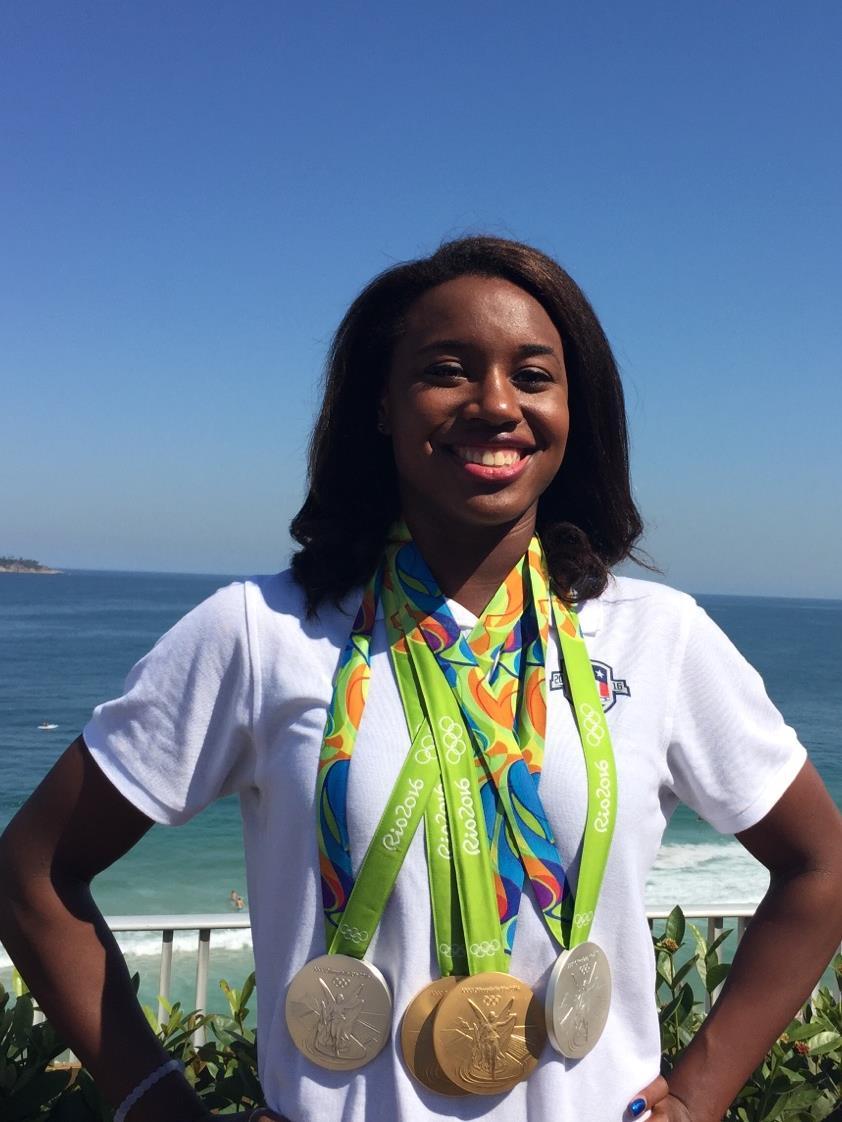 ##