Return to Headlines
Fort Bend ISD Board of Trustees, Principal and Teacher receive 2017 H-E-B Excellence in Education Awards (5/8/2017)
FORT BEND ISD (May 8, 2017) – Fort Bend ISD's three finalists are winners in the 16th annual H-E-B Excellence in Education Awards! This is the first year in the program's history that FBISD has received three of the top awards. This year's award recipients are: FBISD Board of Trustees; School Board award; Julie Diaz of Travis High School, School Principal Secondary award; and Richard Embrick, Crockett Middle School teacher, Rising Star Secondary award. Each of the honorees were announced May 7 at an awards ceremony at the Hilton Hotel in Austin. Combined, the FBISD winners received $70,000 in cash prizes.
"I could not be more proud of our educators who were recognized. Much like our District Teacher of the Year program, I know Julie and Richard are representatives of ALL the high quality educators in FBISD," said Dr. Charles Dupre, Superintendent of Schools. "While we have long known that Fort Bend ISD has the best professionals in the state, it is wonderful to see members of our team honored at the state level."
"The recognition of our Board of Trustees is also significant because our work to inspire and equip all students to pursue futures beyond what they can imagine would not be possible without their vision and governance," added Dr. Dupre. "Our Board provides support to our teachers and students while holding me – and our District – accountable for the success of our youth."
As the winning public school board, recognized for its outstanding leadership at the Board level, the FBISD Board of Trustees (which includes Kristin Tassin, President; Jason Burdine, Vice President; Addie Heyliger, Secretary; and members KP George, Grayle James, Jim Rice and Dave Rosenthal) received a $25,000 cash prize for the District.
As a winning principal, Diaz received $10,000 in cash for herself and a $25,000 grant for Travis High School.
"It was such an honor and privilege to accept this leadership award in a room full of amazing educators," said Julie Diaz. "At Travis High School, we have a mantra – We are ONE, We are FAMILY, We are TIGERS. When one wins we all win. It is truly Travis High School who wins this award. It is an exceptional place and our purpose is to develop leaders at all levels. I would not have won if it wasn't for all that we have accomplished together."
As recipient of the Rising Star Secondary award, which recognizes teachers with less than 10 years of experience, Embrick received a $5,000 check for himself and a $5,000 grant for Crockett Middle School.
He teaches Robotics and Engineering II and PLTW gateway to Technology classes at Crockett and is passionate about making sure that science, technology, engineering and math education is available to all students – including female and minority students.
"When you only have after-school clubs, you leave out a lot of untapped talent," said Embrick. "I keep pushing to bring STEM opportunities to all students."
Students enjoy his classes so much that that they often spend their lunch break in his classroom, working on projects or just having fun. "It makes me feel very proud that my students feel safe in my classroom. They are invited to come and be themselves," said Embrick.
In January, H-E-B announced that the FBISD Board of Trustees was one of five Texas Public School Boards to be recognized as a finalist. In February, Diaz and Embrick received news of their selection as finalists in the awards program. Each of the FBISD winners were selected from a pool of 58 finalists from across the state by judges representing former winners, school administrators, and university and community leaders.
Photo 1: The FBISD H-E-B Excellence in Education award winners: (front row, from left) Board members Dave Rosenthal and Jim Rice; Julie Diaz, Travis High School Principal; Board members Kristin Tassin (President) and Jason Burdine (Vice President); Richard Embrick, Crockett Middle School teacher; Board member KP George; and (back row) Board members Addie Heyliger (Secretary) and Grayle James; and Superintendent of Schools Dr. Charles Dupre.
Photo 2: Shown during announcement of the School Board award are (from left): Board Members Kristin Tassin (President), Jim Rice, Addie Heyliger (Secretary), Jason Burdine (Vice President), Dave Rosenthal, Grayle James, KP George; and Senior Public Affairs Advisor Nancy Porter, Chief Communications Officer Veronica Sopher, and Superintendent of Schools Dr. Charles Dupre.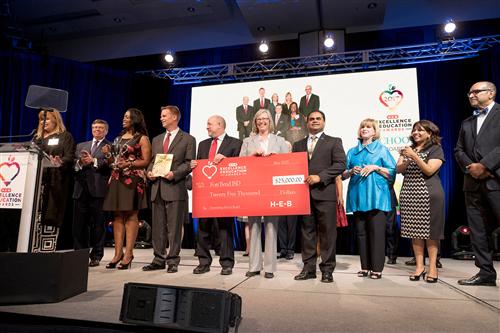 Photo 3: Julie Diaz, 2017 H-E-B Principal Secondary award winner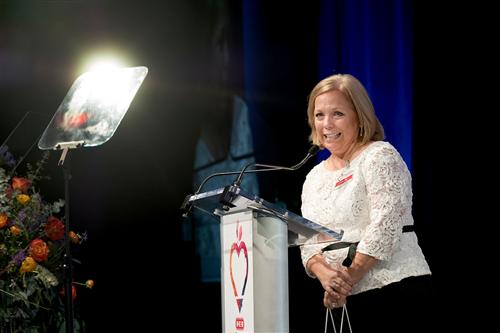 Photo 4: Richard Embrick, 2017 H-E-B Rising Star Secondary awards winner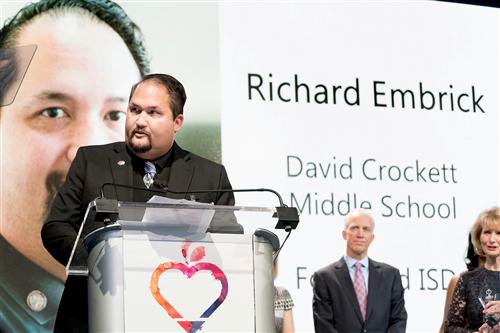 View a slide show of the FBISD H-E-B award winners.
About H-E-B
H-E-B, with sales of more than $23 billion, operates more than 380 stores in Texas and Mexico. Known for its innovation and community service, H-E-B celebrated its 110th anniversary in 2015. Recognized for its fresh food, quality products, convenient services, and a commitment to environmental responsibility and sustainability, H-E-B strives to provide the best customer experience at everyday low prices. Based in San Antonio, H-E-B employs more than 100,000 Partners in Texas and Mexico and serves millions of customers in more than 300 communities. For more information, visit www.heb.com.
##