Fort Bend ISD (February 10, 2017) – It took 36 rounds and more than four hours to name the two champions at the District's spelling bee on February 4.
Jacqueline Chin, an eighth-grade student in the GT Academy at Quail Valley Middle School and Aarnav Gopinath, a fourth-grade student at Rita Drabek Elementary, will be representing the District in city-wide competition. Nishil Shah, a seventh-grader at Sartartia Middle School, was named as the alternate.
The champions will compete next in the Houston Public Media Spelling Bee on April 1, 2017, which can be viewed on television, Channel 8. The top two spellers from the Houston PBS Spelling Bee will compete with students from across the country in the Scripps National Spelling Bee in Washington, D.C.
The Houston Public Media Spelling Bee is the largest local bee in the nation, with students representing more than 42 counties in Texas. To find out more about the Houston Public Spelling Bee,
visit the homepage
.
Photograph 1 (left to right): Nishal Shah, Alternate; Jacqueline Chin, Champion; and Aarnav Gopinath, Champion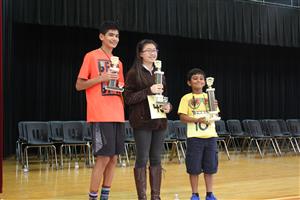 Photograph 2: Jacqueline Chin, eighth-grade student in the GT Academy at Quail Valley Middle School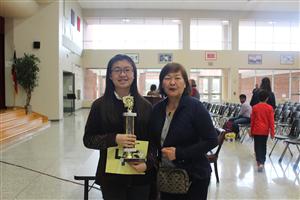 Photograph 3: Aarnav Gopinath, fourth-grade student at Rita Drabek Elementary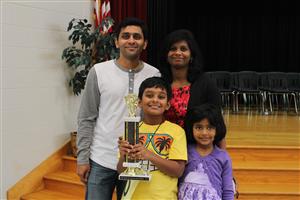 ##