FORT BEND ISD (February 17, 2017) – Five Fort Bend ISD schools are the recipients of grants, presented by the Houston CPA (Certified Public Accountants) Society. Through the society's endowment and its CPAs Helping Schools program, many schools in Houston and the surrounding counties benefit each year from cash grants, as well as mentorship, clothing drives and field trips.
FBISD schools receiving 2016-17 Houston CPA Society grants are:
Crockett Middle School - $1,436 for its "Creativity with STEAM in the Library" program
McAuliffe Middle School - $781, Coffee is a Universal Language
Lexington Creek Elementary - $650, AIM 4 PIE
Palmer Elementary - $1,011, Garden Club
Mission West Elementary - $550, AIM 4 PIE
Representatives from the five FBISD schools were honored during the society's winter CPA Partners in Education reception and grant presentation, led by CPAs Helping Schools Committee Co-Chairs Brad Elgin (United Way) and Carol Hahn (Deloitte). The event is held each year to recognize and reward staff for all they do in our local education community.
Photo 1: Lexington Creek Elementary – from left are Principal Christina Hopkins, CPA Carol Hahn, PE teacher Natalie Cadenhead, and CPA Brad Elgin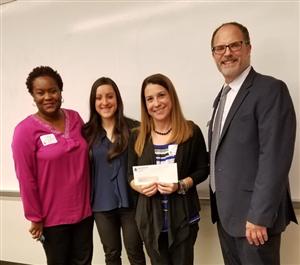 Photo 2: Palmer Elementary – CPA Brad Elgin, third grade teacher Nikia Battle and CPA Carol Hahn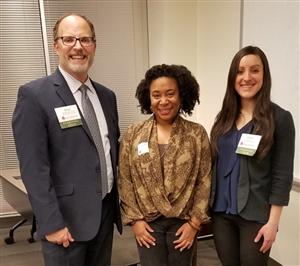 Photo 3: Mission West Elementary – CPAs Brad Elgin and Carol Hahn, PE teacher Amy Gomez and Assistant Principal Leticia Guzman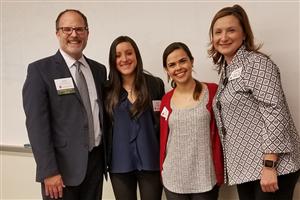 Photo 4: McAuliffe Middle School – CPA Carol Hahn, Assistant Principal Tracey Rich, SIM Specialist Heather Baker, CPA Brad Elgin and Foreign Language teacher Walter Benavides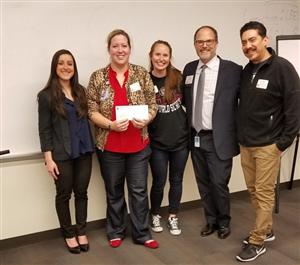 Not pictured is grant award recipient Corina Galvan, Crockett Middle School librarian, who was unable to attend the event.
##