Teacher Information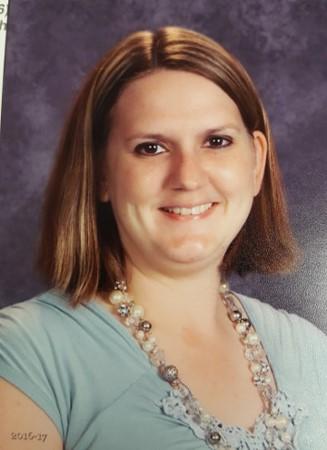 Phone:
Email:
Degrees and Certifications:
Bachelor of Science
Mrs.

Nicole Godwin

Welcome, I am excited about beginning my 7th year as a Travis Tiger. The 2022-2023 is going to be my best year yet!! I am ready to get started and help to educate your students in the Principles of Agriculture, Food, and Natural Resources(AFNR), Livestock Production, and Small Animal Management classes.

I am also an Advisor for the Travis FFA Organization and look forward to working with our hard-working FFA members this year and helping them to achieve their goals in our contest teams as well as with their animal projects.

I am a 2011 graduate of Sam Houston State University where I majored in Animal Science and minored in Agriculture Business as well as Horticulture/Crop Science. I have been in education and teaching Agriculture Science for 9 years and ready to begin my 10th wow where has the time gone.
Please make note that if you will be taking a class with Mrs. Godwinclass for the 2019-2020 school year you will need to have the following items:

Composition Note Book
Package of 3 glue sticks
Pen or Pencils
Any 2 of the following

Paper Towels
Package of Copy paper
Wipes (baby wipes, Clorox, Etc.)
Ziploc Bags
Germ X

These items will be utilized in the classroom throughout the school year.

Thanks,

Mrs. Godwin
All Categories
Unassigned
Select Month
January
February
March
April
May
June
July
August
September
October
November
December
Select Year
2022
2023
2024
2025
Filter
Teacher Schedule
Period 1: Livestock Production

Period 2:

Livestock Production

Period 3: Small Animal Management

Period 4:

Principles of Agriculture, Food, and Natural Resources (AFNR)

Period 5: Small Animal Management

Period 6:

Principles of Agriculture, Food, and Natural Resources (AFNR)
Teacher Tutorial Schedule
Tuesday & Thursday 7:00 AM

Or By Appt. After School