Teacher Information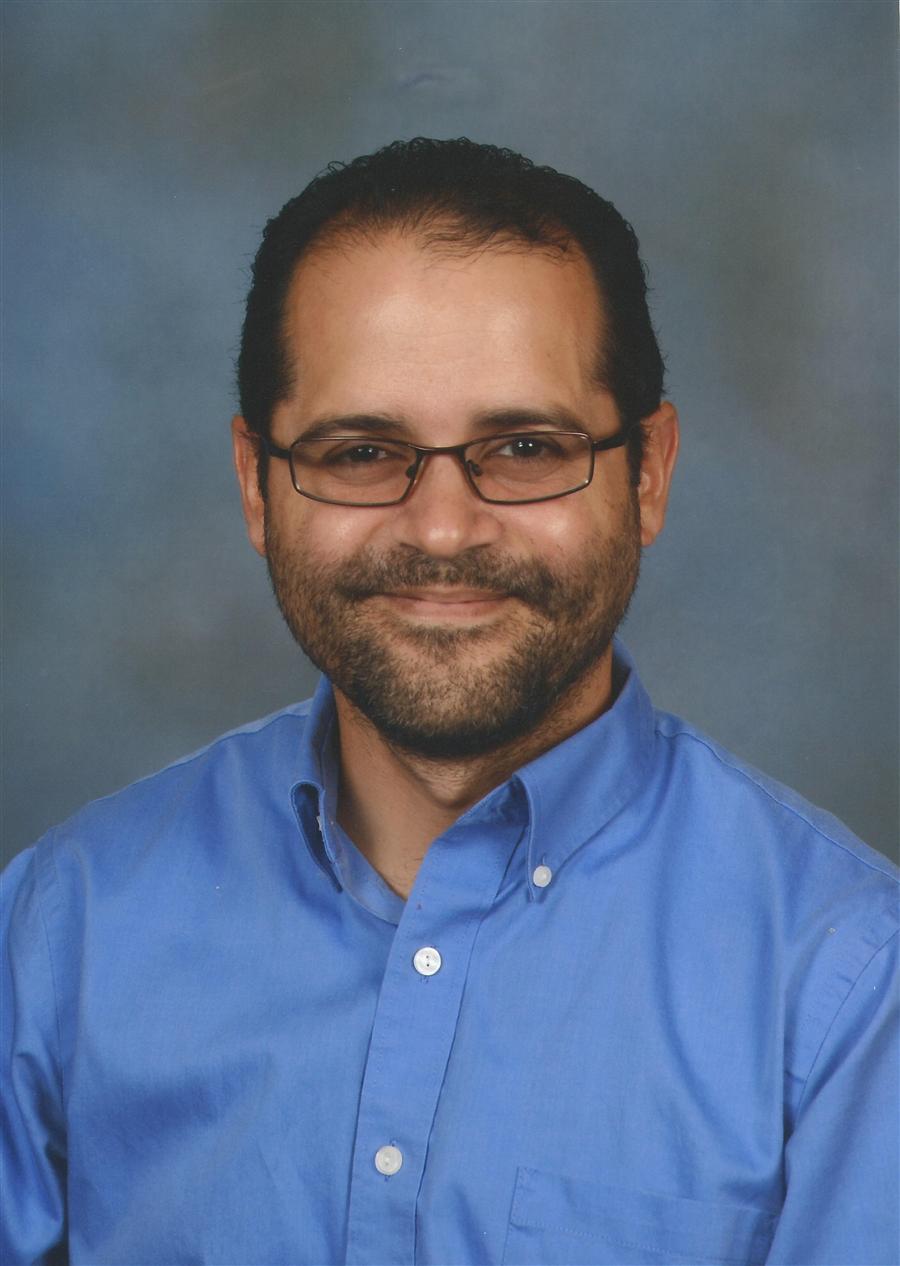 Phone: (281) 634-3959
Email:
Degrees and Certifications:
Eric Cardona-Sanchez

¡Bienvenidos a segundo grado! Mi nombre es Eric Cardona Sánchez. Nací en Puerto Rico y viví en La Isla del Encanto por 25 años. Allí termine mis estudios universitarios donde obtuve un Bachiller en Ciencias con concentración en Tecnología de Ingeniería Electrónica. Después de vivir unos años en Houston, TX completé los requisitos necesarios para certificarme como maestro de escuela primaria. En Houston ISD trabajé por cinco años donde cuatro de estos fue como maestro de segundo grado en el programa de lenguaje dual. Este será mi séptimo año trabajando como maestro de segundo grado en el programa bilingüe de Fort Bend ISD.

Estoy muy contento de poder educar a mis estudiantes y trabajar con ustedes. Este es un año muy importante para nuestros estudiantes de segundo grado. Será un año de nuevas experiencias en el cual ellos lograran adquirir nuevas destrezas. Mientras en primer grado aprendían a leer, este año leerán para aprender. Espero poder sembrar en mis estudiantes la semilla de la enseñanza la cual les inspire a ser grandes líderes en nuestra comunidad. Es muy importante que trabajemos juntos para poder enseñar a nuestros niños cuán importante es educarse. Recuerden que ustedes padres y tutores influyen grandemente en la educación de nuestros jóvenes alumnos.

Muchas gracias por su apoyo,

Eric Cardona Sánchez

Welcome to second grade! My name is Eric Cardona Sanchez. I was born in Puerto Rico and lived there for 25 years. There, I went to college and graduated with a Bachelor of Science in Electronic Engineering Technology. After living in Texas for a few years, I decided to go back to college and complete the requirements to get certified as a bilingual teacher. While working on my teacher certification, I worked as a teacher assistant for one year in Houston ISD and later four years as a dual language teacher. This year I'll be starting my seventh year as a second grade bilingual teacher with Fort Bend ISD.

It is a privilege for me to work with our bilingual students and parents in order to have a successful school year. This will be a very important year for our students in second grade. It will be a year filled with new experiences and exciting things to learn. While in first grade students learn to read, in second grade they will read to learn. I hope that I can help my students become independent learners that will grow to be great leaders in our community. It is very important for us to work together as a team in order to show our students the importance of a good education. Remember that parents have a great influence in the way our youth thinks about education. I will greatly appreciate all of your support this school year.

Eric Cardona Sanchez
Teacher Schedule
8:00 – 8:15 a.m. Homeroom & Announcements

8:15 – 8:35 a.m. Read Aloud/Shared Reading

8:35 – 8:45 a.m. Reading Mini-Lesson

8:45 – 9:25 a.m. Guided Reading

9:25 – 9:40 a.m. Do Now: Drops in the Bucket

9:40 – 10:00 a.m. Writing Mini-Lesson

10:00 – 10:30 a.m. DEAL Time

10:30 – 11:00 a.m. Guided Writing/Social Studies

11:00 – 11:30 a.m. Recess

11:30 – 12:00 noon Lunch

12:00 – 12:15 p.m. Social Studies

12:15 – 12:30 p.m. Do Now: Problem of the Day

12:30 – 12:45 p.m. Everyday Counts

12:45 – 1:00 p.m. Math Mini-Lesson/Guided Practice

1:00 – 1:15 p.m. Math Indiv. Practice or Partner/Group Work

1:15 – 1:45 p.m. Guided Math

1:45 – 2:19 p.m. Science/Health

2:19 – 3:15 p.m. Specials

3:15 – 3:20 p.m. Science/Health

3:20 – 3:25 p.m. Dismissal

Specials Schedule

Monday - Art

Tuesday - Music

Wednesday - PE

Thursday - Library

Friday - Fitness
Conference Period
2:20 p.m. - 3:15 p.m.

Conference times are available on Monday, Thursday and Friday.

Making an appointment with the teacher is recommended to ensure availability.