Teacher Information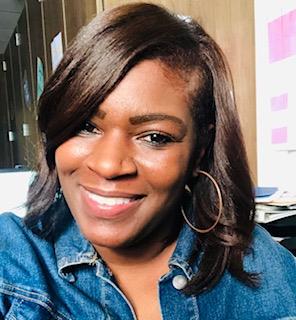 Phone:
Email:
Degrees and Certifications:
M.Ed.School Counseling
Mrs.

Phillips

My name is Latrice Phillips. This is my 7th year of teaching; however, I have 11years of Special Education experience and I have a MBA in School Counseling. My goal this year is to help your child reach his or her full potential in a comfortable learning environment. I am a firm believer in positive reinforcement and believe all children need to feel respected, valued, and loved. I strive to do my best in all three!

I am also blessed to have Mrs. La'Quicha Jennings and our new SAILS para Mrs. Zermeno as part of the K-5 SAILS Team. We have all had a wonderful and restful summer and we're ready to start the new school year. We are a fantastic team and we work well together! We love to laugh and make the learning environment fun and exciting. Your child will be in great hands!
Teacher Schedule
SAILS Class Virtual/F2F Schedule:

Times

Subject

Synchronous Students

Asynchronous Learning/Independent Work

Outclass

8:10-8:35

Calendar

K.D., M.D., F.N.

I.A.

J.J.

(8:15-8:45) E.G.

8:35-10:00

ELA

(8:35-9:15) I.A.

(8:35-9:00) K.D

(8:35-8:55) M.D

(9:05-9:50) M.D

(9:10-9:50) E.G.

(8:35-10:00) J.J.

(9:15-10:05) I.A.

(8:55-9:05) M.D

(8:45-9:10) E.G.

(9:10-9:40) K.D

(9:45-10:00) J.J.

10:00-11:30

Reading & Intervention

(10:00-11:30) J.J.

(10:00-10:40) K.D & E.G.

(11:10-11:30) M.D

(9:50-10:40) M.D

(10:35-10:45) I.A.

(10:40-11:30) K.D & E.G.

(10:05-10:35) I.A. & F.N.

(10:40-11:10) M.D

11:30-12:00

Lunch

12:00-12:30

Recess

12:30-12:55

Math

J.J., K.D, I.A.

F.N., M.D, E.G.

12:55-2:10

Science/ Social Studies

(12:55-1:45) J.J.

(12:55-2:00) I.A.

(12:55-2:10) M.D

(1:00-2:05) K.D

(12:55-1:15) E.G.

(1:50-2:10) E.G.

(1:45-2:10) J.J.

(12:55-2:00) I.A.

(1:15-1:50) E.G.

2:10-3:25

Math

(2:10-2:30) K.D

(2:15-2:35) E.G.

(2:10-3:25) J.J.

(2:00-3:25) I.A.

(2:30-3:25) K.D

(2:00-3:25) M.D

(2:35-3:25) E.G.

Mrs. Phillips' Lunch: 12:00-12:30 & Planning: 2:35-3:20

Mrs. Zermeno Lunch 11:30-12:00

Jennings' Lunch 11:30-12:00
Teacher Planning Period
Phillips' Planning 2:35-3:20