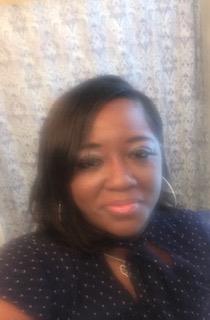 Phone: (281) 634-2962
Email:
Degrees and Certifications:
Education •Bachelor of ScienceInterdisciplinary Studies Concentration: Reading Education •Masters of Science Education Teaching Science K-6 Certifications • Self-Contained 1-8• Reading 1-8• English as a Second Language 1-8
Mrs.

Syreeta McHenry Jones

My name is Syreeta McHenry Jones and I have been an educator for eighteen years. I attended Texas Southern University where I majored in Interdisciplinary Studies with a minor in Reading. I earned my master's degree from Kaplan University in Education Teaching Science. I am also English as a Second Language (ESL) certified and Gifted and Talented trained. In addition, I have taken part in various instructional sessions that help me to continue to understand how children learn, as wells as to utilize innovative methods of delivering powerful lessons to my class.

Being an educator is a very important profession that requires dedication and determination from teachers, students, as well as parents. Growing up in Houston, I received guidance and nurturing from various teachers, administrators, and support staff. Because of this, I feel that my job as an educator impacts my students and their community greatly! I believe that all students are individuals who require various teaching strategies and approaches to learn. Every child is special and unique in my classroom.

I believe that all children should have a 21st century learning experience. It is my goal to provide students, parents, and the community with the service of educating the youth of today using creative innovative ways that impact the success of their futures. Encouraging students to welcome the challenge of developing into problem solving product citizens of tomorrow is a village effort that enjoy taking an active role in everyday!

As this school year gets off to a productive bright start, I would like to remind you of important information. Please be sure to remain aware of uniform and dress code, talk to your child about proper behavior, and be sure to sign agendas daily. Be sure to send a note when your child is absent. I look forward to teaching your child this 19/20 school year!
Ms. Jones Daily Schedule 19/20 School Year

| | |
| --- | --- |
| 8:10-9:00 | Ancillary |
| 9:00-9:15 | Health |
| 9:15-10:10 | Writing |
| 10:10-11:10 | Reading |
| 11:10-11:40 | Lunch |
| 11:40-12:10 | Recess |
| 12:10-12:40 | Interventions |
| 12:40-12:45 | Switch Classes |
| 12:45-1:45 | Reading |
| 1:45-2:40 | Writing |
| 2:40-2:55 | Health |
| 2:55-3:05 | Restorative Circles |
| 3:05-3:25 | Social Studies |
At this time, students will be recieving Responsive Interventions from 12:10-12:40 each day.