Let's Be LeadWorthy!

A timely challenge to the next generation of global leaders.
by Michele Borba Year Published: 2016 Non-Fiction

Bestselling author Michele Borba offers a 9-step program to help parents cultivate empathy in children, from birth to young adulthood—and explains why developing a healthy sense of empathy is a key predictor of which kids will thrive and succeed in the future.




by Sean Covey Year Published: 1998 Non-Fiction

Being a teenager is both wonderful and challenging. In The 7 Habits of Highly Effective Teens, author Sean Covey applies the timeless principles of the 7 Habits to teens and the tough issues and life-changing decisions they face. An indispensable book for teens, as well as parents, grandparents, and any adult who influences young people, The 7 Habits of Highly Effective Teens is destined to become the last word on surviving and thriving as a teen and beyond.

by William H. McRaven Year Published: 2017 Non-Fiction

Admiral McRaven's original speech went viral with over 10 million views. Building on the core tenets laid out in his speech, McRaven now recounts tales from his own life and from those of people he encountered during his military service who dealt with hardship and made tough decisions with determination, compassion, honor, and courage. Told with great humility and optimism, this timeless book provides simple wisdom, practical advice, and words of encouragement that will inspire readers to achieve more, even in life's darkest moments.

by Flip Flippen & Chris White Year Published: 2007 Non-Fiction

Learn how recognizing your biggest weakness can unleash your greatest strength in 'The Flip Side', a book by educator, business coach, and growth guru Flip Flippen.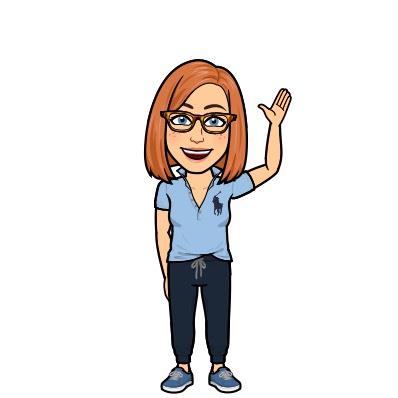 Phone: 2816346310
Email:
Degrees and Certifications:
Reading/ELA 4-8, GT, ESL, Dyslexia, Capturing Kids Hearts, Lead Worthy, PALS, AVID
Mrs.

Jessica Belt

I am a Fort Bend ISD graduate of Kempner High School, class of 1996. My Bachelor's degree in Science is from the University of Houston-Downtown while my Associate's degree is from Wharton County Jr. College. After earning my Texas Teacher Certification for Reading/ELA grades 4-8 in 2002, I taught at Lamar CISD for twelve years, serving as a 504 and ESL specialist for five years while teaching 7th and 8th grade ELA for twelve years. I am ESL and GT trained/certified. I have been teaching in Fort Bend ISD at Sartartia Middle School since 2014. I currently teach Peer Assisted Leadership (PALS), Lead Worthy (formerly known as Teen Leadership), and Advancement Via Individual Determination (AVID). I am also the campus coordinator for AVID. In 2019, I was named Sartartia's Teacher of the Year; it was humbling and one of the highlights of my career. I am truly honored to serve in this capacity and further Student Leadership at Sartartia Middle School.

On a personal note, I am married to a handsome Houston Firefighter. We live in rural Needville and adore our fur babies, two Australian shepards. We love to travel. I am an avid reader and life long learner. Having a growth mindset is essential to success; if you can learn from it, it is not a failure, but an opportunity. As a student who struggled with dyslexia and ADD, I am uniquely suited to teach organization, creativity, and grit through my leadership programs.
LeadWorthy The Course develops critical, life-changing skills for grades 6 to 12 including taking personal responsibility, expressing themselves well, and making good decisions when problems arise. Schools may offer these courses in either semester or full-year formats. LeadWorthy The Course is a leadership development and character education elective for both middle school and high school students. The Flippen Group must certify Course Leaders to deliver the LeadWorthy The Course curriculum.

This research-based curriculum includes topics very relevant to the needs of current students, such as public-speaking and goal setting. As an outcome, students in LeadWorthy The Course develop a healthy self-concept, healthy relationships and a sense of personal responsibility. Students and Course Leaders participating in LeadWorthy The Course are invited to attend LeadWorthy Live.