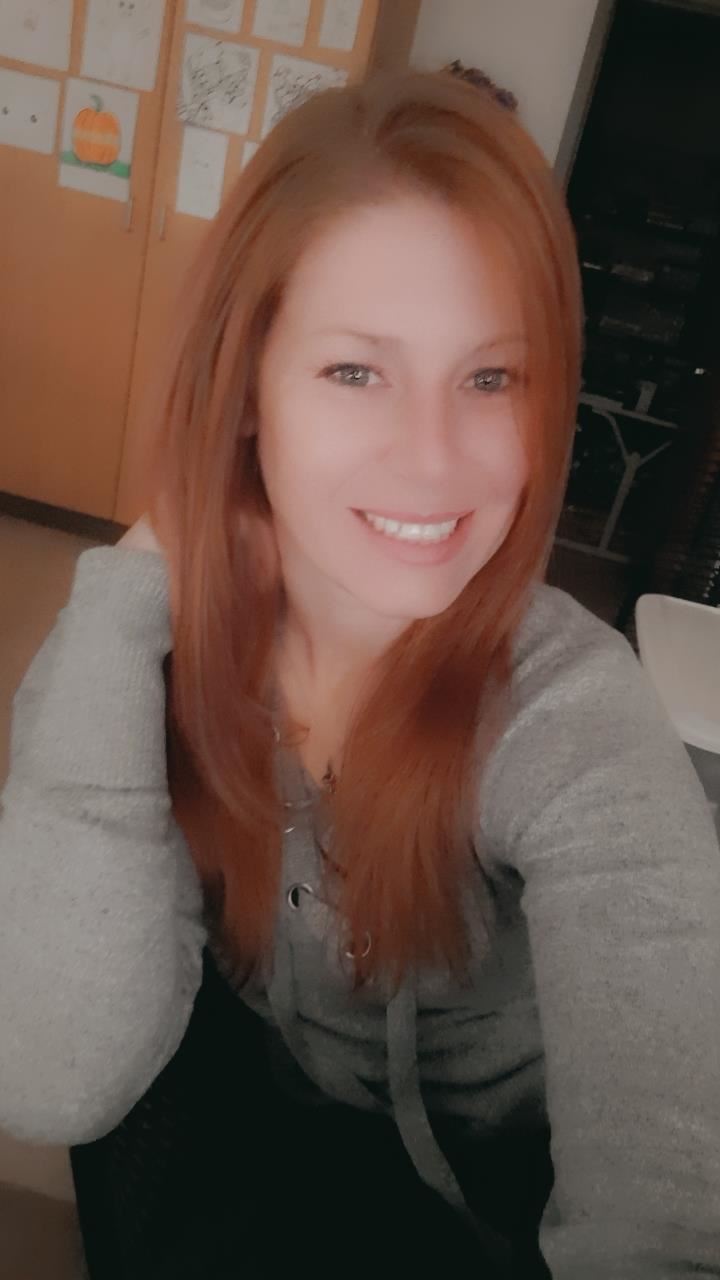 Phone: 281-329-4771
Email:
Degrees and Certifications:
Bachelors of Fine Arts - Emphasis Computer Animation Certificate of Completion - Student Affiliate Program - Art Institute of Pittsburgh Teacher's Certification - Texas Teachers ATCP
Ms.

Melinda Shanklin

Hello Longhorn Artists!

My name is Melinda Shanklin and I teach Art. I am super stoked to be here this year with you as a Longhorn.

I am originally from a small town in northeast Ohio but have loved being here in the Houston area! My dream when I was younger was to work for Disney and as I went to school at The University of Findlay and then spent a year at the Art Institute of Pittsburgh, I realized it wasn't meant for me. So after years of many different kinds of jobs, I made the decision to get my certification with Texas Teachers and became the educator I am today.

Although I am a Buckeye through and through, I love the Houston sports teams. In addition, my past times include watching sports, fishing, billiards, home remodeling and any kind of fun diy project I can find. Also, you will always find me with my coffee in hand every morning. I have 2 very active mini dogs, a Chihuahua named Bella and a Chihuahua mixed Italian Greyhound named Stix.

In addition to teaching the Art 1 and 3 classes, I will also have the honor of heading the Honors Art Club and am so excited to see what we all create this year!

Please feel free to reach out to me with any questions, comments, or concerns.
Daily Schedule
Monday, Thursday & Friday
8:55 - 9:50
Period 1
Art III (8)
9:55 - 10:45
Period 2
Art I (7-8)
10:45 - 11:00
Longhorn Time
11:05 - 11:35
Lunch
11:40 - 12:30
Period 3
Conference
12:35 - 1:25
Period 4
Art I (6)
1:30 - 2:20
Period 5
Art I (6)
2:25 - 3:15
Period 6
Art I (6)
3:20 - 4:10
Period 7
Art I (6)
Daily Schedule
Tuesday, Wednesday - Advisory
8:55 - 9:50
Period 1
Art III (8)
9:55 - 10:35
Period 2
Art I (7-8)
10:35 - 10:50
Longhorn Time
10:55 - 11:25
Advisory
11:30 - 12:00
Lunch
12:05 - 12:50
Period 3
Conference
12:55 - 1:40
Period 4
Art I (6)
1:45 - 2:30
Period 5
Art I (6)
2:35 - 3:20
Period 6
Art I (6)
3:25 - 4:10
Period 7
Art I (6)