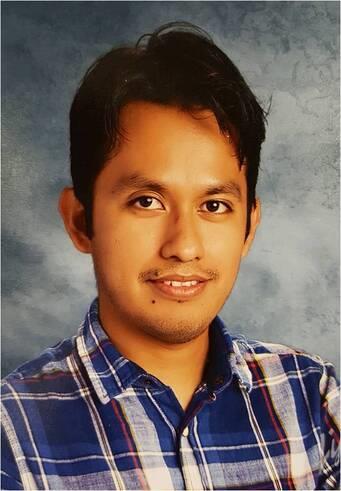 Phone:
Email:
Degrees and Certifications:
Alberto H. Linos

Welcome! I'm delighted to introduce myself as Alberto Hdz. Linos, proudly serving as the Bilingual Specialist at Mission West Elementary. Originally hailing from the beautiful state of Guerrero, Mexico, I carry with me a rich cultural heritage that has greatly influenced my passion for education.

My journey in education began with a Bachelor's degree in Business Administration from the esteemed Instituto Politecnico Nacional, Mexico. However, it was my personal experience as a second language learner that truly ignited my commitment to equity and excellence for all students.

Over the past 10 years, I have had the privilege of engaging with students, parents, and fellow educators in various roles. This experience has instilled in me a profound understanding of the diverse needs within our educational community and the importance of tailored support for bilingual teachers.

At Mission West Elementary, I wholeheartedly dedicate myself to fostering an inclusive learning environment where every student has the opportunity to flourish. As the Bilingual Specialist, I take immense pleasure in providing both instructional and coaching support to our dedicated bilingual teachers, empowering them to create impactful learning experiences for their students.

I firmly believe that education is the cornerstone of empowerment and progress, and I am committed to making a positive difference in the lives of our students, their families, and the wider community. Together, we will strive for academic excellence and celebrate the diversity that enriches our school.

Thank you for joining me on this incredible journey of learning and growth. Let us work hand in hand to inspire and elevate our students to reach their full potential, as we embark on an exciting path towards a brighter future for all.

I look forward to collaborating with you and creating lasting educational impacts for years to come.
Campus Address: 7325 Clodine Rd, Houston, TX 77083

Phone: 281-329-6545

Email: alberto.hernandezlin@fortbendisd.com

Degrees and Certifications

Master of Education - MEd

Educational Leadership for the Linguistically Diverse Learners

Bilingual Generalist EC-12

Bachelor's in Business Administration