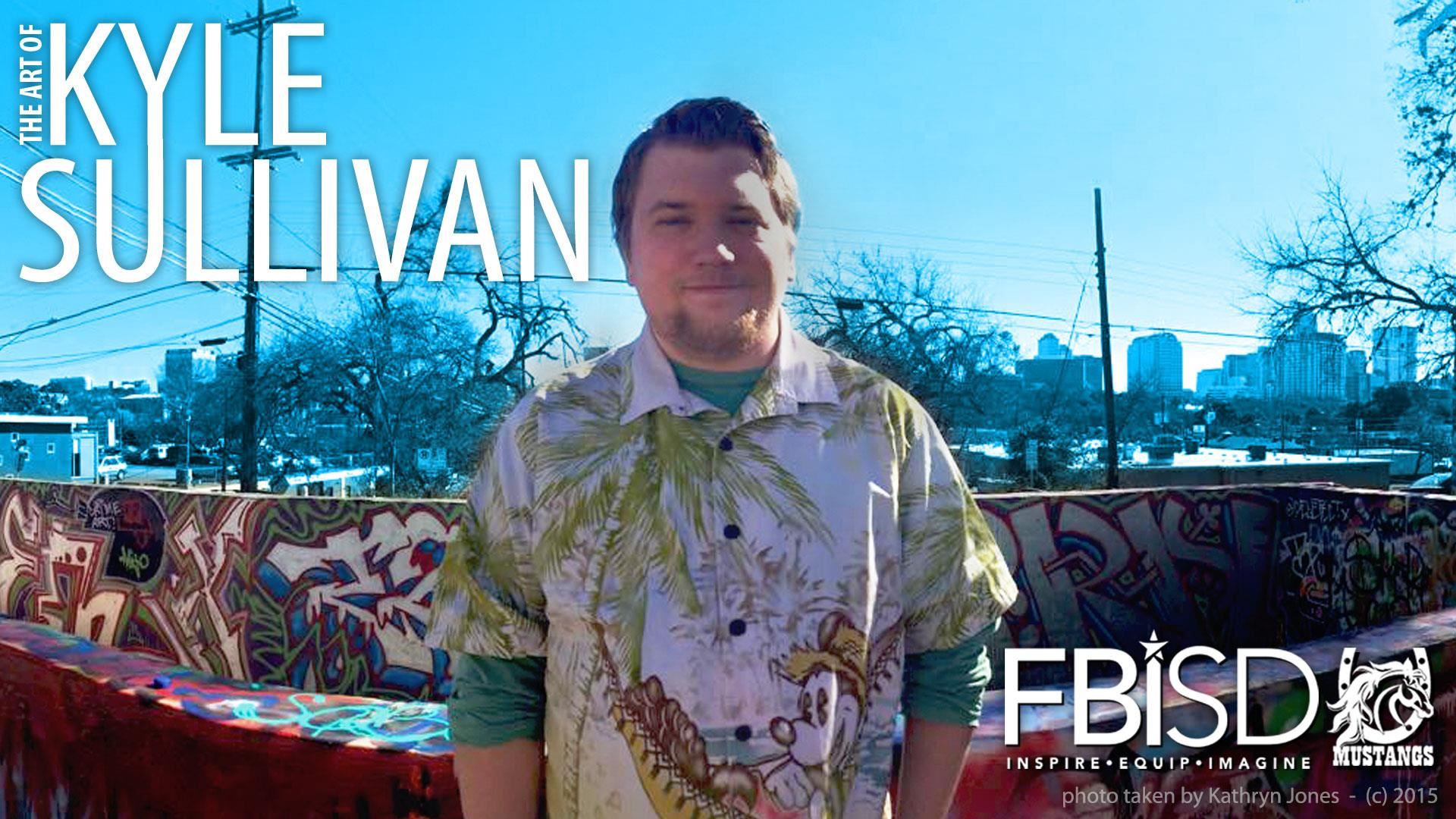 Phone: 832-289-7481
Email:
Degrees and Certifications:
Mr.

Kyle Sullivan

In school, anytime I was in a required class, I was constantly doodling in the margins of my handouts and notes. At Clements High School, I signed up for art as an elective. I was finally able to express myself artistically, which allowed me to focus better in my required classes. Art helped me to be successful in High School.

My passion for art grew because I took different kinds of art classes in High School. That passion led me to get a Bachelor of Science Degree in Music Production with an Art Minor from the University of Southern Mississippi. It also led me to get an Associates Degree in Visual Communication, or Graphic Design, from Texas State Technical College. Now, that passion for art has led me to teach because I want to give back what I've learned to a new generation of artists.

I believe education should help every child excel and prepare them to be successful individuals. My goal as an art teacher is to allow students to express themselves and to think creatively. I hope that my students will value art as a positive outlet. I also hope that my students' passion for art will help them excel in their required classes. I believe that art can bring people from all over the world together, and I hope that I instill that belief in each of my students.

In my classroom, I will have the students interpret and critique artwork such as Leonardo da Vinci's Mona Lisa, Michelangelo's Sistine Chapel, Vincent Van Gogh's The Starry Night, and Mike Shinoda's Post Traumatic. I will have them use this visual information and make artistic choices when creating their own artwork. Some of the types of mediums that will be used in my classroom will be pastels, pencils, acrylic paint, and markers. I can also teach Graphic Design using Adobe Creative Suite, which contains Photoshop, Indesign, and Illustrator.

Overall, I am excited about teaching art here at Lake Olympia Middle School. I can't wait to teach every single child that walks into my classroom. If you have any questions or concerns, you can click here to fill out a form: https://theartofkylesullivan.weebly.com/contact.html. If you have an emergency, you can call me at 832-289-7481, and I will get back with you as soon as possible.
1st Period: Art III

2nd Period: Conference

3rd Period: Art III

4th Period: Art I

5th Period: Art I

6th Period: Art II

7th Period: Art II

8th Period: Advisory