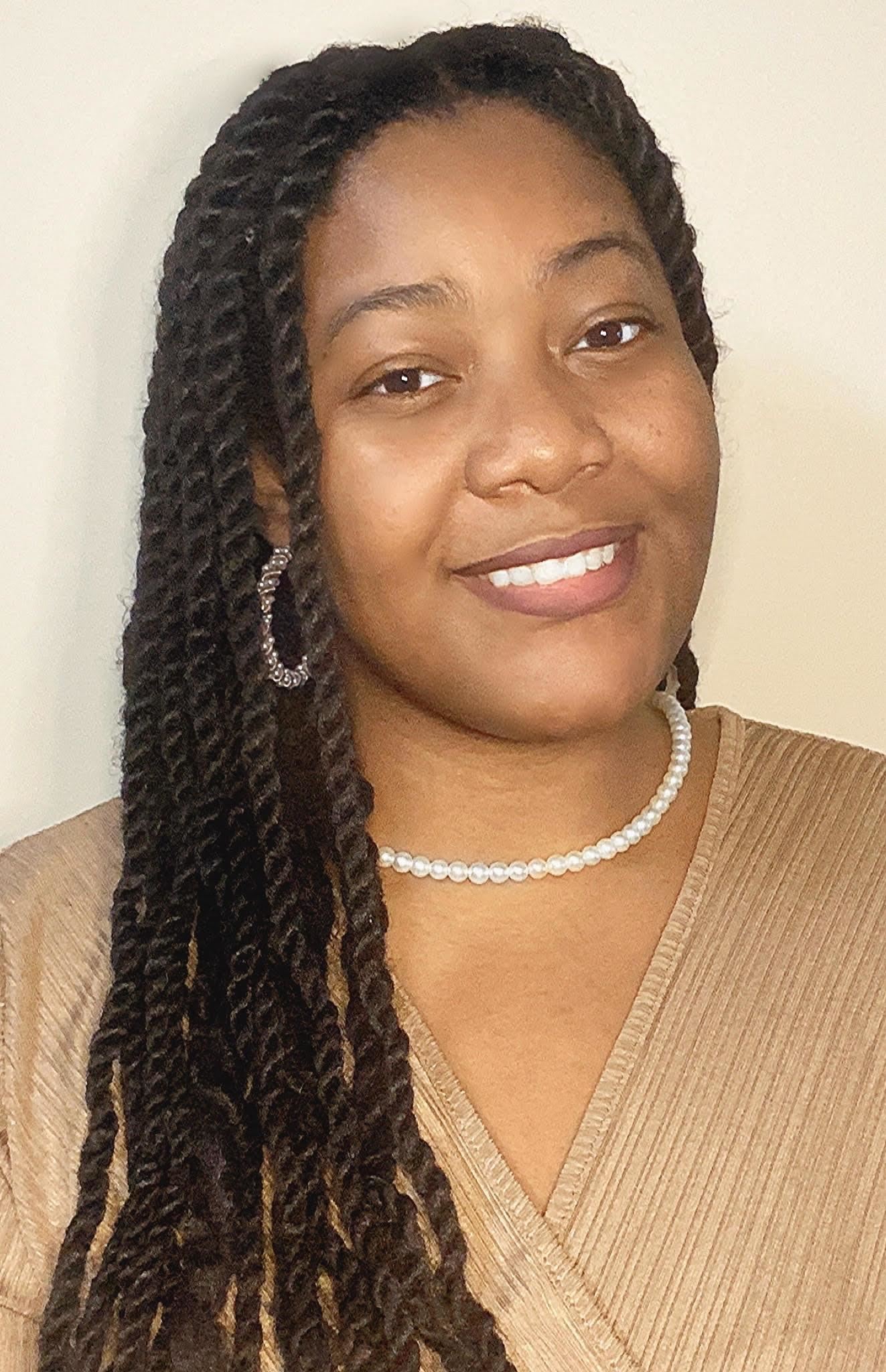 Phone:
Email:
Degrees and Certifications:
Ms.

Jahnari Pruitt

Phone Number: 2816345750

Email: Jahnari.pruitt@fortbendisd.com

Hello, my name is Jahnari Pruitt. I am 23 years old and a first year teacher! I graduated from Indiana University Bloomington with a Bachelor's in Art Education. I specialize in Watercolor Painting as well as 2D Digital Character Animation.

Required Class Materials:

(1) Sketchbook(9x12, Mixed Media OR Watercolor Paper, 80-100 Sheet)
(Set of 12 pencils) "PrismaColor Pencils"(much better than crayola or crazyart, easier for students to use as well because of the soft core!)
(2) Waterproof Ink Pens(Micron, 08 size)
(2) Graphite Drawing Pencils(at least one 2H and one 2B pencil)
(1) handheld sharpener

This is an art class, so we use project-based learning to guide instruction.The projects and assignments we complete will extend over multiple days or weeks with most work being completed during class time. On the due date of the assignment, students will submit their work for grading by taking photos of their project and uploading it onto Schoology. This works as a way to archive their work--it also operates as a portfolio of their artwork. The photos should be well-lit and clear.

If students do not upload photographs of their artwork, then it is counted as missing in Schoology and they receive a Zero. This is regardless of if I see it in passing during class. When grading, I only look at what is viewable in Schoology. It is important that students double check to make sure their photos have been submitted correctly. If I can not view their photos or they have submitted the incorrect assignment, I will mark the work as incomplete and leave a submission comment letting them know to fix the submission.

The proper submission process has been modeled during class multiple times, so all students should have a good idea of how to submit their work. If your student has difficulties with this process, it is their responsibility to reach out to me so that I can teach them 1 on 1.

Some students may not have access to technology at home. I have anticipated this and have built-in time for students to submit work during class using the school IPADs. I make sure to tell students they should submit their work during this time--however, students are ultimately responsible for ensuring they submit their work on time. I give students daily reminders leading up to the due date. I also give them daily reminders 4 days past the due date---however, each day after the due date results in a 10% deduction. On the 5th day after the due date, the assignment will lock. Any submissions after this point will have to be negotiated directly with me by a parent. All assignments will lock on the last day of the grading period.

All missing work is communicated to students verbally during class, as well as marked missing on the actual assignment in Schoology. Students are responsible for checking Schoology everyday and addressing any missing work. Final Grades for the assignment can be viewed on Skyward.

Rubric Breakdown:

Completion: 25% The action or state of being finished. (Did the student finish the artwork completely? are there sections left missing or has all parts of the artwork been addressed? Is there white space remaining on the paper? Did they take up the entire page while drawing?)

Creativity: 25% The use of imagination or original ideas. (Did the student create an artwork unique to themselves? or did they copy/trace another artists' work and claim it as their own)

Comprehension: 25%, The evidence that the student understood the idea, technique, or medium. (Did they follow all parameters of the assignment?)

Craftsmanship: 25%, The quality of design and work.(Are there rips or wrinkles on the paper? Are there stains? Is the color messy with visible zigzagging strokes, or did the student use small neat circles and cover all white space in their illustration)
I only teach 6th Grade, Art 1

I
Tutorials are available upon request. This serves the purpose of better accommodating the varied time ranges and schedules of in-class projects.