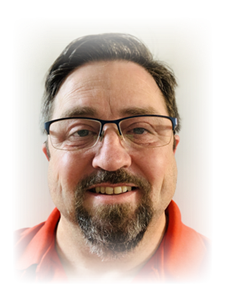 Phone:
Email:
Degrees and Certifications:
Bachelors of Science in Human Resource Management
Mr.

Jeff Hutchinson

HELLO! My name is Jeff Hutchinson. I will be working with you this year, helping you learn many unique business principals and concepts. The information covered in this class will help you long after you leave class and school.

I am a goal-oriented individual who believes in harnessing people to help achieve goals. I am self-reliant and willing to pay the price for success. I am deadline conscious and seek unique solutions to problems. I am driven by results. I am forward-looking, aggressive and competitive. My vision for results is one of my positive strengths. I am creative, seeing the "big picture." I am extremely results-oriented, with a sense of urgency to complete projects quickly.

I have a dynamic work history and background. I grew up in a small town in the Ozark Mountains in Arkansas. Graduating from Arkansas State University with a degree in Human Resource Management. I accepted a Commission in the United States Army as an Infantry Officer, and served our country in that office for 12 years. I also worked as an Executive with the Boy Scouts of America for 17 years. I spent 8 years working in Oil & Gas in Human Resources. I married my wife, Shannon, in 1990 and we have three children. I love high adventure activities like tent camping, sky diving, hunting, and any water sports. I have several hobbies, like woodwork, and virtual reality or 3D photography.

I like people who present their case effectively. I influence people by being direct, friendly, helpful, and with servant leadership. I am always looking for faster and better ways. I challenge my students to get out of their comfort zones and look for ways to help them build confidence and grow with personal development. I use real world projects in class and hold students to high business standards. I want students to be better people and prepared for their future after sitting in my class. I seek out challenges and opportunities to win through people. I love to teach and care very deeply about all my students, co-workers, and especially my wife and family.

I want to make a difference in the leaders of tomorrow, today, by helping good people DO great things, better!

Welcome to Class!!!