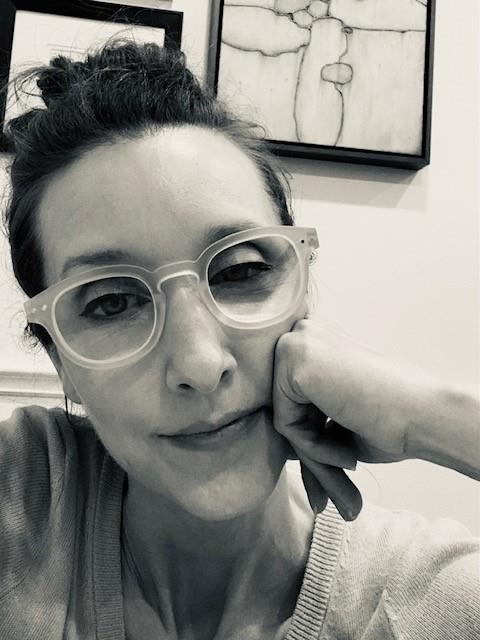 Phone: 281.634.5750
Email:
Degrees and Certifications:
BS Architecture, University of Louisiana at Lafayette
Mrs.

Jenness Lasater

Hello and welcome to Art II & III. This is my second year in FBISD, having taught middle school art in HISD for 3 years prior to coming to Dulles MS. I am a native of Louisiana and graduated in 2000 from the University of Louisiana at Lafayette with a Bachelor's degree in Architecture. My family and I live in Sugar Land currently, but we have lived and travelled all over the world, so I bring a very international perspective to the projects we create in class and I try to expose my students to as many different cultures as possible. I have always loved art and design, and lean on my architectural training when creating my own paintings. I am an abstract oil painter and am represented by Claire Elizabeth Gallery in New Orleans, LA . You can view my artist bio here. Claire Elizabeth Gallery

Art students are guided through project-based learning, using various media in a multitude of styles by artists both ancient and modern. I strive to push students beyond their comfort zone so that they grow as artists, individuals and world citizens. Although I am admittedly tough, meaning I do expect a lot of hard work out of my students, I am also fair. In order to be successful in art, students are expected to have an 80-100 page sketchbook for class which can accommodate mixed media. This will remain in the classroom for their daily drawing and project planning. Additionally, students are encouraged to keep personal art supplies with them for class such as good quality color pencils (Prismacolor preferred), drawing pencils, scissors, hand held sharpener, and erasers.
Mon./ Thurs./ Fri. Schedule

Period 1: 8:55-9:51

Period 2: 9:55-10:50

Period 3: 11:04-11:56

Period 4: 12:00-12:50

Lunch: 12:50-1:21

Conference: 1:25-2:21

Period 6: 2:25-3:16

Period 7: 3:20-4:10

Tues./ Wed. Schedule

Period 1: 8:55-9:46

Period 2: 9:50-10:36

Advisory: 10:40-11:30

Period 3: 11:34-12:20

Period 4: 12:25-1:10

Lunch: 1:10-1:41

Conference: 1:45-2:31

Period 6: 2:35-3:21

Period 7: 3:25-4:10
Tutorials

Please contact me directly to schedule a tutorial session. I am available most mornings if your child needs supplemental instruction or to make-up work. A parent note is required to be admitted for tutorials.