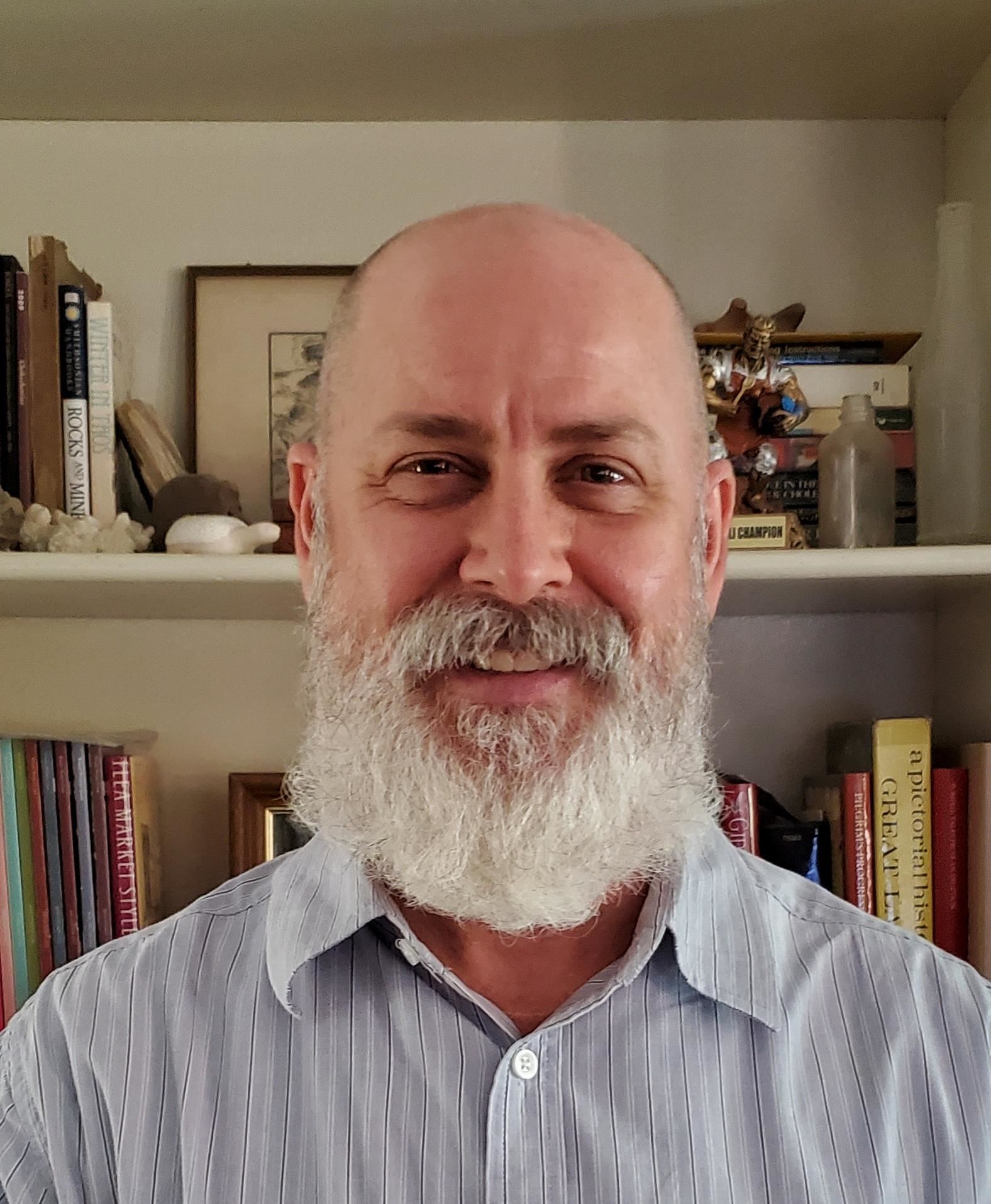 Phone: 281-329-5759
Email:
Degrees and Certifications:
BS in Mathematics from University of Houston
Mr.

Andrew Schultz

I'm so happy you are here! My name is Mr. Andrew Schultz and I will be your teacher for 6th & 8th Grade Math.

Let me tell you a little bit about myself.

I am a native Texan who grew up in the Seabrook / Clear Lake area and attended schools in Clear Creek ISD where my mother taught school 20+ years and my father worked for NASA for 30+ years before they both retired. I attended Louisiana State University and later the University of Houston, where I earned a Bachelor's of Science in Mathematics.

I worked in the upstream oil and gas business for 21 years where I engaged with various sized teams processing seismic data for a wide variety of stakeholders. I was involved with hiring and training new hires and I am now part of the FBISD community primarily as an 8th grade math teacher. I live in the district and have raised my children in the district as well. They attend school here from elementary through high school in FBISD.

During my spare time, I love to travel to Taos, NM to ski, hike, bike and enjoy great food! I also spend time daily with my dogs as a way to get in some exercise and fresh air. Before I was a part of the oil and gas industry, I worked in food service as a cook and a chef. I love to cook and one of my favorite types of food to cook is Cajun and Tex-Mex. I also enjoy the wonderful variety of foods available in our area. I have a medically fragile special needs child who is cared for at home by my wife and myself. As of 08.24.2022, my wife and I have been married for 31 years!

My philosophy for my students this year is never to give up and; persistence plus dedication equals success. I am looking forward to a great school year and serving the Thundercat community.
1st Period: 8th Grade Math

2nd Period: 8th Grade Math

3rd Period: 8th Grade Math

4th Period: 6th Grade Math

5th Period: 8th Grade Math

6th Period: 8th Grade Math

7th Period: Conference
Tutorial Schedule

Wednesday Afternoons (8th grade)

4:15 - 5:00 pm

Thurssday Afternoons (6th grade)

4:15 - 5:00 pm

Other days and times upon request and availability.